Casting Bits: Brendan Meyer In 'Ender's Game', James Frain In 'Lone Ranger'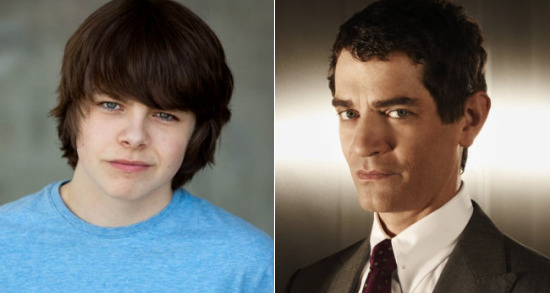 Casting on the long-gestating adaptation of Orson Scott Card's sci-fi YA novel Ender's Game has been falling into place over the past month, with Asa Butterfield (Hugo) signed on for the lead role and Hailee Steinfeld and Ben Kingsley in talks to join as well. Now Canadian teen star Brendan Meyer has boarded the project in the role of Stilson, a classmate who bullies Ender. Meyer is best known for his lead role in the Canadian series Mr. Young, which follows a child prodigy who graduates college at 14 and returns to his high school as a science teacher.
Gavin Hood will direct the film from his own script, about a gifted boy who is drafted into a special military program that trains children to fight against an alien species called the Formics. Ender's Game will begin shooting early next year for a March 2013 release. [The Hollywood Reporter]
After the jump, Tom Wilkinson gets some help in Disney's The Lone Ranger.
Frain recently starred in NBC's swiftly cancelled superhero series The Cape, and had a recurring role last year on HBO's True Blood. He's also known for his turn on Showtime's The Tudors, on which he played Thomas Cromwell for three aseasons.
Described by Verbinski as "Don Quixote told from Sancho Panza's point of view," The Lone Ranger is scheduled to begin shooting in eary 2012. Depp leads the cast as Tonto, with Hammer as the iconic cowboy. [The Hollywood Reporter]