Mia Wasikowska Offered Female Lead In 'Oldboy'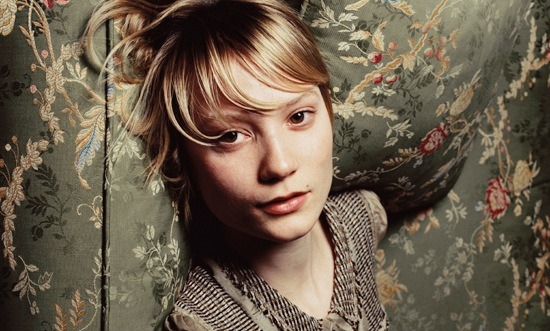 As Clive Owen ponders the villain role in Spike Lee's Oldboy, Mia Wasikowska has been offered the female lead of Marie. If Wasikowska accepts, she'll be starring opposite Josh Brolin, the only star confirmed so far for the English-language remake of the twisted 2003 thriller from Korean filmmaker Chan-wook Park. More details after the jump.
The role was previously offered to The Girl with the Dragon Tattoo's Rooney Mara, and while I think Mara would've done well in the part, Wasikowska seems like an equally strong choice. The part calls for an intense young actress who can hold her own against Brolin's tormented lead character, and we've already seen in films like Jane Eyre that Wasikowska is more than capable of doing just that. Plus, we already know that Park, at least, likes her: She recently wrapped his first English-language film, about a woman (Wasikowska) dealing with the death of her father (Dermot Mulroney) and the unexpected appearance of her mysterious uncle (Matthew Goode).
While I wasn't a fan of the new Oldboy when it was first announced, it's actually sounding more and more intriguing as it shapes up. Lee was an unexpected pick to direct, but I'm optimistic he'll be able to bring something new and worthwhile to the table, and I'm curious to see how Protosevich has made the story his own. We'll have to wait and see whether Owen and Wasikowska actually sign on for the roles they've been offered, but just the fact that they're being considered makes it seem like casting is on the right track as well. Oldboy is aiming to start shooting in March 2012.