Ridley Scott Talks Space Jockeys, Xenomorphs And H.R. Giger In 'Prometheus'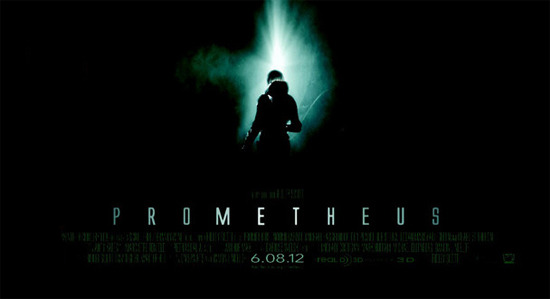 If you don't want to know anything more about Ridley Scott's Prometheus than the trailer(s) will eventually tell you, I'd advise skipping this article. I'll offer the same warning I have with a few other pieces of coverage we've done on the film: nothing after the break here is wildly spoilerish, but it may still be more than you want to know.
While Ridley Scott has been pretty tight-lipped about the exact nature of Prometheus, a new interview clarifies a few things. Will the classic Alien xenomorph be in the film? And what's the story with the Alien 'space jockey,' the backstory for which is a core component of the new film? Along with those minor details, Scott confirms that some work was done by original Alien designer H.R. Giger, and specifies just what the Swiss artist did for the film.
Filmophilia (via Bleeding Cool) spoke to the director. The interview is a meaty one, and a good read in its entirety. As a tease, here are a few specific Prometheus points.
On the subject of collaborating with H.R. Giger, Scott said,
...yeah, I brought him in, I showed him what we were doing, showed him the story and he liked it a lot. So he's doing a little bit of work for me. He's been doing some murals, big murals, which we'll see in almost one of the first chambers we encounter when we land where we're gonna go.
The subject of the space jockey, a character that Scott has referenced in more or less the same way on many occasions over the last few years, is where things get a bit more detailed. His first comment about the jockey is basically that same stock answer he's offered on many occasions. But the paragraph that follows, from a bit later in the interview, gives us further insight:
I was always amazed that no one asked who the hell the Space Jockey was. He wasn't even called the Space Jockey. During the film they started to call it the Space Jockey. I don't know who started that one off. I always thought it was amazing that no one ever asked who he was, and why was he there? What was all that about? I sat thinking about this for a while and thought, well, there's a story! And the other four [films] missed it! So, here it is.
And this one does actually raise all kinds of other questions, because if someone could, a being, could be as monstrously clever to create something like we experienced in the very first one – I always figured it's a weapon, and I always figured that [the ship in the first Alien] was a carrier of weapons. Therefore, who is that, inside that suit? That wasn't a skeleton, that was a suit. And if you open up the suit, what do you get inside it? And why were they going, where were they going?
Finally, asked if the original alien from Alien, commonly called the xenomorph, will appear in Prometheus, Scott is emphatic:
No. Absolutely not. They squeezed it dry. He (the xenomorph) did very well. (He laughs) He survived, he's now in Disneyland in Orlando, and no way am I going back there. How did he end up in Disneyland? I saw him in Disneyland, Jesus Christ!
While we wait for the first official trailer release,revisit a handful of Prometheus promo photos and the teaser poster.
Prometheus is written by Damon Lindelof and Jon Spaihts and stars Noomi Rapace, Michael Fassbender, Charlize Theron, Idris Elba, Sean Harris, Kate Dickie, Rafe Spall, Logan Marshall-Green, Guy Pearce, and Patrick Wilson. It will hit theaters on June 8, 2012.
Ridley Scott, director of "Alien" and "Blade Runner," returns to the genre he helped define. With PROMETHEUS, he creates a groundbreaking mythology, in which a team of explorers discover a clue to the origins of mankind on Earth, leading them on a thrilling journey to the darkest corners of the universe. There, they must fight a terrifying battle to save the future of the human race.