Eva Green Is Artemisia In '300: Battle Of Artemisia'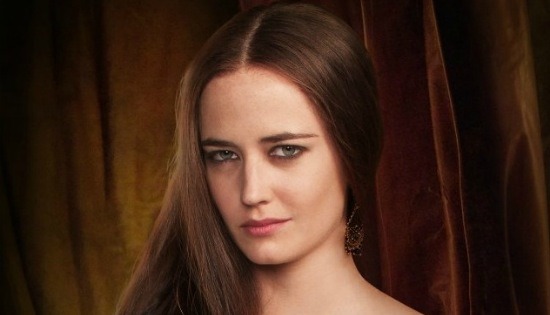 The Noam Murro-directed 300 prequel 300: Battle of Artemisia has a pulse again thanks to a former Bond girl.
Casino Royale, Kingdom of Heaven and Golden Compass star Eva Green is in talks to play the title character in the film, some of which takes place concurrently with events of the 2006 Zack Snyder blockbuster. It centers on the 300 bad guy Xerxes who is manipulated by Artemisia into waging a war against an inexperienced Greek army, lead by Themistokles. That role has yet to be cast, though actors like Joel Edgerton have already passed on it. There's more after the break.The Hollywood Reporter broke the news of the casting and offer several other slivers of new information about the project.
First, they point out that 300: Battle of Artemisia is still very much a working title, which goes along with a rumor from a few weeks back that the film had been retitled 300: The Battle of Artemisium. Official inquires into this rumored title went unanswered but it makes just as much sense, if not more, than Battle of Artemisia.
"Artemisium" is a famous battle that took place during the Persian invasion of Greece and happened at the same time as the Battle of Thermopylae, which is the basis for 300, just like this movie. "Artemisia" is Green's role, a well-known female ruler and military leader. So while the two relate to each other, in reality, Artemisia took part in the battle of Artemisium but didn't cause it, as is suggested by the film. Still, there's no guarantee the film will be historically accurate. 300, for example, wasn't meant to be a historical recreation though its basis is in fact.
The article also says producers hope Murro can start shooting the film in the first quarter of 2012, which is right around the corner. Green is the first name to be attached to the film and while casting has been ongoing, much would have to be decided quickly before that can happen.
We'll have to wait and see if Murro can pull together a cast to get shooting by March but one thing is for certain. The book is still very much open on 300: Battle of Artemisia.