'Casa De Mi Padre' Teaser Trailer: A Brief New Look At Will Ferrell's Spanish-Language Comedy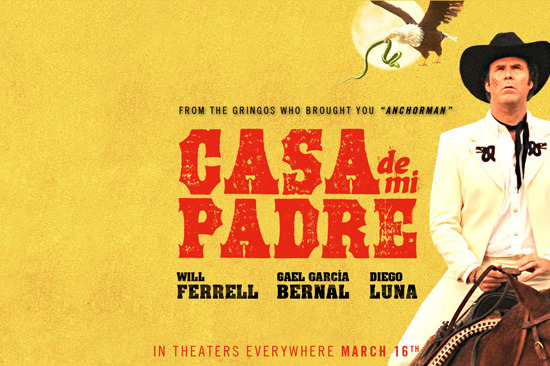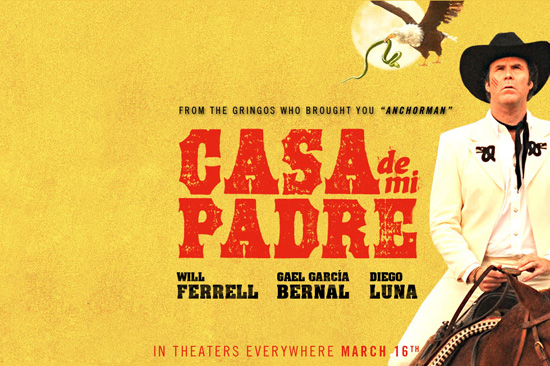 Many months ago we saw a rough quality teaser trailer for Casa de mi Padre, the Spanish-language comedy starring Will Ferrell, Gael Garcia Bernal and Diego Luna. Now, with US distribution set via the small label Pantelion Films, we've got a much better quality teaser that will give you the basic setup of the movie. Check it out below.
This looks like it has that blend of earnestness and total artificial absurdity that marks the most well-liked Will Ferrell comedies. Will the fact of the film's non-English script enhance that aspect, or will the movie turn into a joke that goes on too long? I honestly don't know, but based on what we've seen I'm ready to find out.
Apple has the HD verison. Casa de mi Padre will be released on March 16, 2012.
Armando Alvarez (Will Ferrell) has lived and worked on his father's ranch in Mexico his entire life. As the ranch faces financial strains, Armando's younger brother Raul (Diego Luna) shows up with his new fiancee, Sonia (Genesis Rodriguez) and pledges to settle all his father's debts. It seems that Raul's success as an international businessman means the ranch's troubles are over, but when Armando falls for Sonia, and Raul's business dealings turn out to be less than legit, the Alvarez family finds themselves in a full-out war with Mexico's most feared drug lord, the mighty Onza (Gael Garcia Bernal).