Watch An Early Makeup Test For Sam Raimi's Green Goblin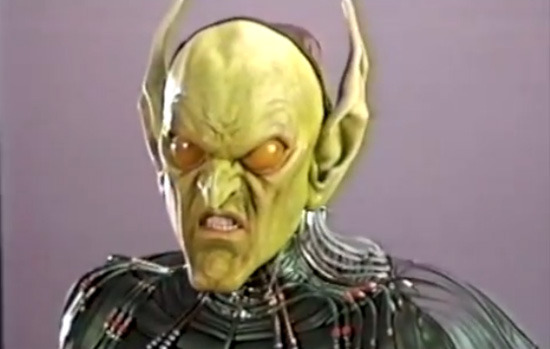 The effects house Amalgamated Dynamics is giving gifts this week. First we got a really brilliant reel of practical effects created for this year's prequel The Thing. Now the company has posted an early effects test for one design of the Green Goblin that was created for Sam Raimi's Spider-Man.
This test shows a Goblin that is a lot more like the classic comic book version than what we saw in the film, and also one that allowed a lot of emoting on the part of the actor wearing the makeup. But whoever wore this (Willem Dafoe eventually played the role) would have been totally buried in the prosthetics, which may have been part of the reason Raimi went with a mask instead.The mask is also more in keeping with the style of film Raimi ultimately made, even if it wasn't a great version of the Goblin.
Check out the two-minute video below.
Listen for the voice of Sam Raimi halfway through the reel.
[via SHH]