Funny Or Die Director Jake Szymanski Will Helm 'He's F*ckin' Perfect', But Emma Stone Probably Won't Star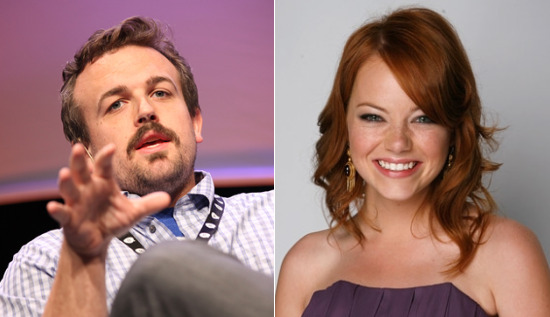 Whether or not the name Jake Szymanski rings a bell, odds are you're familiar with some of his work. The rising director's built up a reputation over the past few years helming some of the most popular shorts on Adam McKay and Will Ferrell's Funny or Die website, including "Forehead Tittaes w/ Marion Cotillard," "Betwixt the Music: Rebecca Black," and "Rachel Bilson's Deleted Sex Scene." Now Szymanski is in talks to direct the Fox 2000 comedy He's Fuckin' Perfect, from McKay and Ferrell's Gary Sanchez Productions. The script, which landed on the 2011 Black List, comes from McKay's former assistant Lauryn Kahn.
The news isn't all happy, though. Emma Stone, who entered talks to star several weeks ago, is now said to be "unlikely" to board the project. More details after the jump.
He's Fuckin' Perfect got a huge profile boost over the fall when Stone began circling the lead role, with Fox 2000 eventually picking up the spec script in a $1-$1.5 million deal. However, Deadline now reports that the actress probably won't close the deal after all, though the studio remains optimistic. It's kind of a shame, as Stone would've been just about perfect for the role. But given how in-demand she is at the moment I'm sure she has no shortage of other projects to choose from.
At any rate, Szymanski seems like a good pick to helm. Although he's relatively inexperienced — He's Fuckin' Perfect would be his first feature — he already has a relationship with McKay, Ferrell, and Gary Sanchez, and a glance at his FOD videos indicate that he's got an irreverent sense of humor that should complement the material nicely. He's Fuckin' Perfect doesn't sound like anything groundbreaking, but with the right actress it could end up being a very enjoyable comedy.
Revisit some of Szymanski's greatest hits below: