Amazon Studios Announces First Three Projects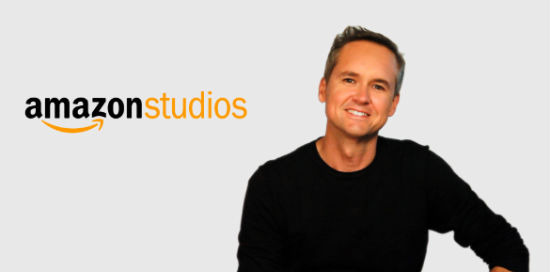 It's been just over a year since Web retail giant Amazon launched Amazon Studios, inviting users to submit their scripts, storyboards, and films to the site for evaluation, discussion, and a potential deal with Warner Bros. 6,000 scripts and 600 test movies later, the film studio has announced its first three projects, with Hollywood vets Denise Di Novi, Bill Gerber, and Edward Saxon signed on to produce. As far as I know, Amazon Studios hasn't expressed a particular interest in sticking to one genre, but it just so happens that all three films center on sci-fi premises. More details after the jump.
Di Novi, whose past credits include The Nightmare Before Christmas, Sisterhood of the Traveling Pants, and Crazy, Stupid, Love., will produce Touching Blue. Written by Scott Mullen, the script revolves around a woman who has the unusual ability to track people based on the things they've touched, but suffers from physical pain whenever she's touched by another person. The FBI enlists her and her powers to help hunt down a serial killer. Check out a preliminary trailer (which features some truly unfortunate acting) at the Amazon Studios site.
Gerber is attached to produce Original Soldiers, based on a short film by the Amazon Studios team. (Watch it here.) Set in the year 2035, the plot sees two old-school soldiers who must save the day when an attack ship disables America's droid defense force. The studio will select a writer from over 1,000 pitches that were submitted for the story. Gerber's resume includes The Dukes of Hazzard, Beerfest, and Gran Torino.
Finally, Saxon, who's produced Silence of the Lambs, Adaptation., and Away We Go, is set for Barrington Smith-Seetachit's screenplay Children of Others. Winner of the studio's Best Script Award, the story follows a woman who finally gets pregnant through a fertility clinic, but then learns that her unborn child could be the first step of a massive alien invasion — or humanity's best hope for salvation. See a rough treatment of a scene from the film here.