'Prometheus' Teaser Poster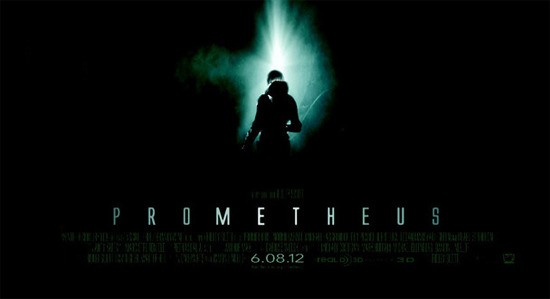 Fox has been very slowly rolling out promo materials for Ridley Scott's Prometheus, the film that started out as an Alien prequel and is still, in some ways, a tale related to Scott's landmark 1979 sci-fi horror thriller.
Now we've got a teaser poster which builds on one of the first official images released from the movie — that shot of a giant head which I still think looks eerily like Alien designer H.R. Giger. With that small bit of light emitting from the image, it even looks like a vague reference to the one-sheet for Alien, but perhaps I'm just reading too much into it.
Check out the image in full below.
STYD first ran the real image, which is first up in the gallery below. After that is the classic Alien one-sheet, just for reference.
Prometheus is directed by Ridley Scott, written by Damon Lindelof and Jon Spaihts and stars Noomi Rapace, Michael Fassbender, Charlize Theron, Idris Elba, Sean Harris, Kate Dickie, Rafe Spall, Logan Marshall-Green, Guy Pearce, and Patrick Wilson. It will hit theaters on June 8, 2012.
Ridley Scott, director of "Alien" and "Blade Runner," returns to the genre he helped define. With PROMETHEUS, he creates a groundbreaking mythology, in which a team of explorers discover a clue to the origins of mankind on Earth, leading them on a thrilling journey to the darkest corners of the universe. There, they must fight a terrifying battle to save the future of the human race.