LOL: '80s Hollywood Agent Warren Klein's 4 Minute Voicemail To Christian Slater Concerning Skateboarding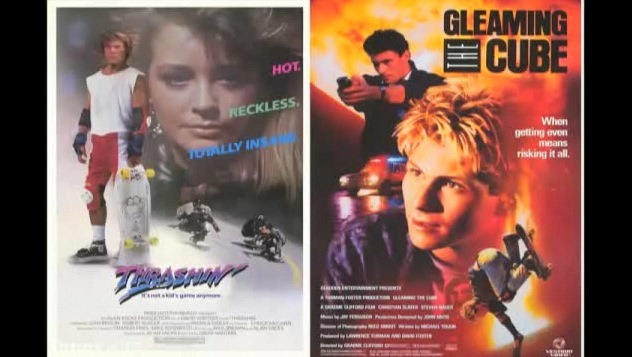 Following all the funny, viral videos that pop up online is virtually impossible. The secret is finding a niche that you like. Some people like cats, other like fake trailers or people getting hurt. For me, I love voicemails from the "powerful 1980s Hollywood agent" Warren Klein.
Funny or Die has already released two of these gems and now the third has just gone up. It's a four and a half minute message supposedly left for Christian Slater about the devastating news that Josh Brolin's skateboarding film Thrashin' had its release date pushed in front of Slater's film, Gleaming the Cube. Along the way Klein talks about Michael Winslow's Police Academy contract, Benihana, Goonies heat and where to buy razors in Hollywood. Check it out after the jump.
Words can't express the gratitude I have towards Funny or Die for posting these. It's probably the weakest of the three voicemails that have been released and it's still magnificent. Check it out.
Here's the wild thing about this phone call. Funny or Die has finally, unintentionally, spilled the beans. These are totally fake and until I heard this one, I bought into them. It makes me sad. What are the clues? Well, unlike the films mentioned in the amazing first two videos, which you can watch here, I consider myself something of an expert in '80s skateboarding and BMX movies. I'm intimately familiar with both of these films and the call makes no sense.
Thrashin' was released in August 1986. Gleaming the Cube didn't come out until January 1989. Klein says he got the news of the release shift at the premiere of Testament, which was in 1983 and he says Josh Brolin has heat coming off The Goonies, which was released in 1985.
So yeah, Warren Klein – although a real person – didn't leave these voicemails. Oh well. That doesn't make them any less funny.