Superhero Bits: The Amazing Spider-Man, Man Of Steel, LA Noire, The Avengers, Thor 2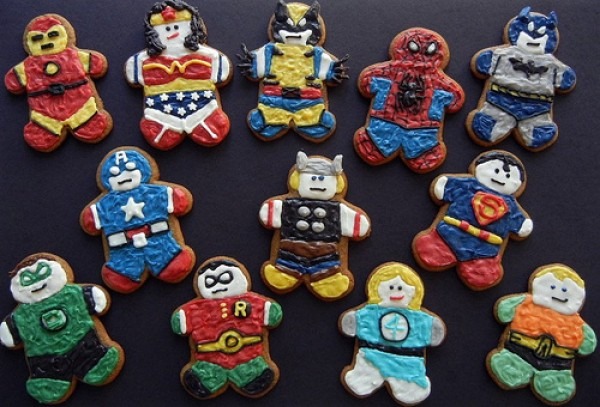 Want to learn something cool you didn't know about Sam Raimi's Spider-Man? What did Patty Jenkins have to say about her leaving Thor 2? Would you like to see a bunch of girls in superhero underwear? Do Batman and LA Noire have anything in common? Where might you see a new Avengers trailer this weekend? And what's going on on the set of The Amazing Spider-Man and Man of Steel including Zod's chest piece? Read about all of this and more in today's Superhero Bits.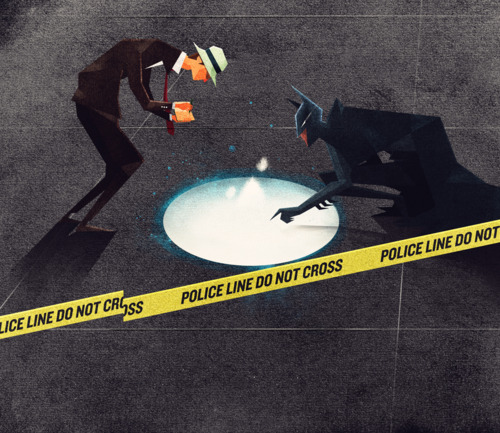 Artist Dan Matutina made this very cool mashup of Batman and L.A. Noire, which is available on his site. Thanks to Super Punch.
MTV lists their top five comic book movie gadgets of 2011.
Remember the first 20 seconds of the above clip? Yeah, it's the one where Peter Parker (Tobey Maguire) catches all of that stuff after grabbing Mary Jane (Kirsten Dunst) in the original Spider-Man. Well someone on Reddit (via Movies.com) pointed out Sam Raimi shot that practical with sticky substance on Tobey Maguire's hand. So cool.
The Avengers are getting the big screen treatment, so Blastr lists 12 other superteams that deserve a movie adaptation.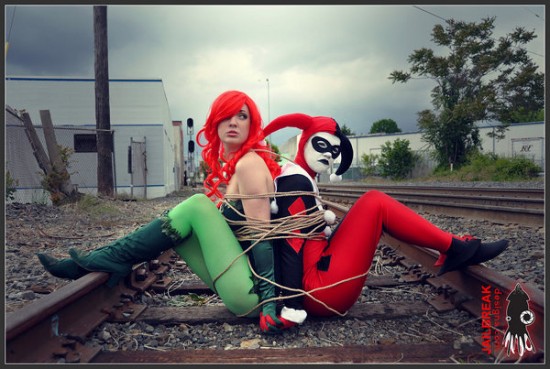 Oh that Batman, he's really got Poison Ivy and Harley Quinn in a pickle. Thanks to Jailbreak Photography (via Fashionably Geek) for the cosplay heads up.
I'm pretty sure I've put up a working Rorschach mask before, but now you can buy them here. Thanks to The Awesomer.
Patty Jenkins spoke to The Hollywood Reporter about her departure from Thor 2. Predictably, she didn't say much:
I have had a great time working at Marvel. We parted on very good terms, and I look forward to working with them again. I have a long love of superhero films and I'd been saying over and over again to my agents at CAA that I'd like to do one. That's the real revolution. The Marvel guys are so brave in terms of who they choose overall, and I don't think they had any pause about me being a woman.
Due to the amount of graphics and images included in Superhero Bits, we have to split this post over THREE pages. Click the link above to continue to the second page of Superhero Bits.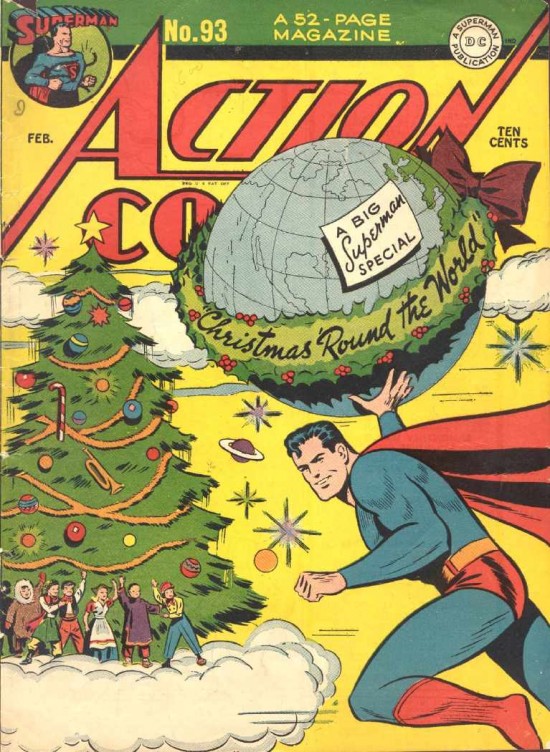 Geek Tyrant put together a bunch of Christmas themed comic book covers including this classic Action Comics cover.Christopher Nolan spoke to Entertainment Weekly about the Dark Knight Rises prologue. Here's a sample:
I am excited about [fans analyzing the prologue]. I'm only nervous about it in that the rest of the film isn't finished yet, so we're still in the evolving creative process. I wouldn't want the reactions to skew that. We try to work in a vacuum a little bit.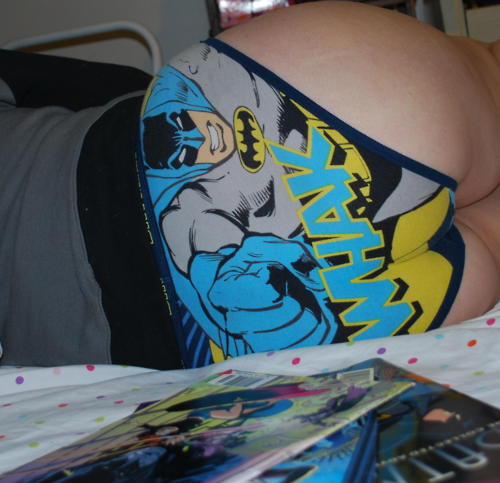 Nerd Bastards has a pretty phenomenal gallery of Nerdy Girls in Nerdy Undies. That's the tamest photos, above. They get much more revealing though there's no nudity. Proceed with caution.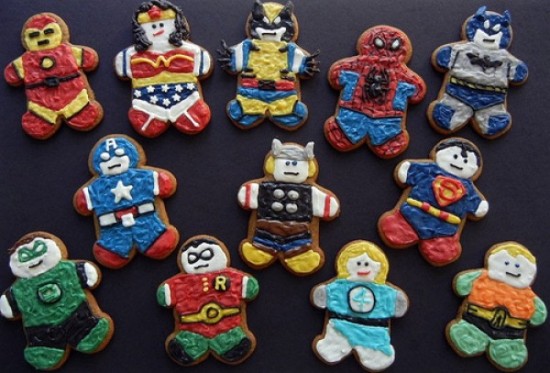 Sugarswings (via That's Nerdalicious) posted a recipe for gingerbread superheroes. Looks tasty.
The Facebook page for the Indian release of The Avengers (via CBM) teases that a new trailer might be going online on December 11.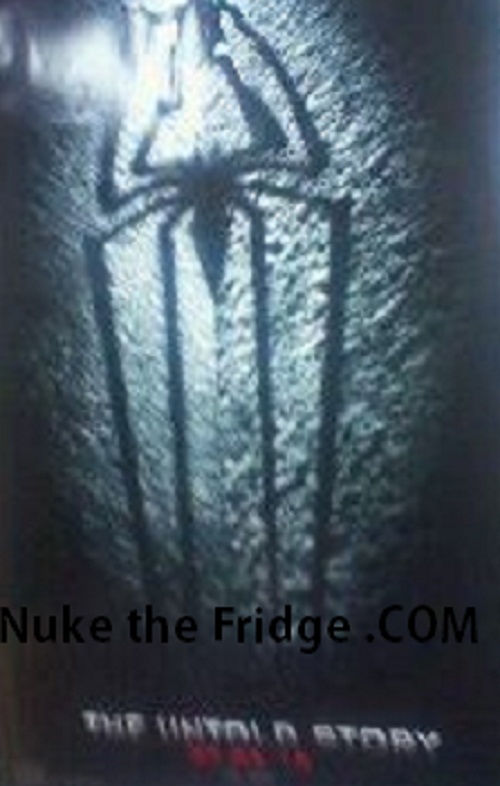 Nuke the Fridge (via Comic Book Movie) posted this odd, blurry photo that may, or may not, be the next poster for The Amazing Spider-Man.
Get More: Movie Trailers, Movies Blog
Drake Bell, who voices Peter Parker in the Ultimate Spider-Man animated show, talks to MTV about how true it is to the comics.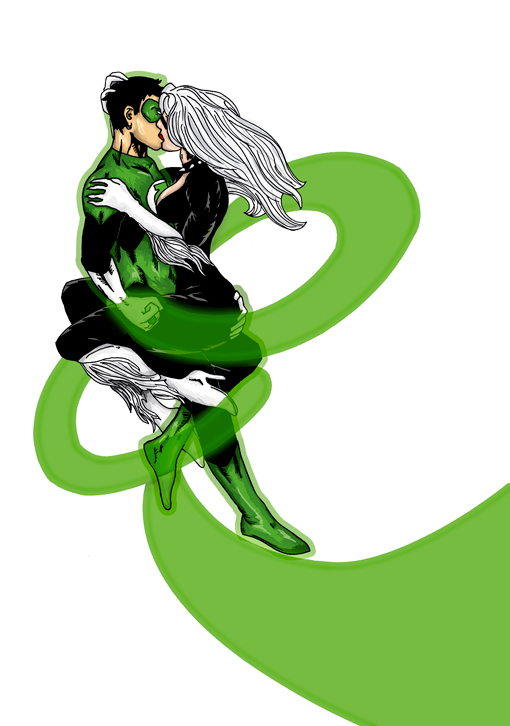 /Film reader Juan Carlos M pointed us to this website with a very nice piece of fan art of Green Lantern and Black Cat.
THE NEXT PAGE FEATURES SET PHOTOS OF THE AMAZING SPIDER-MAN AND MAN OF STEEL, BEWARE OF SPOILERS.
Due to the amount of graphics and images included in Superhero Bits, we have to split this post over THREE pages. Click the link above to continue to the THIRD page of Superhero Bits.
Just Jared has a huge gallery of images from the additional filming The Amazing Spider-Man is currently doing in Los Angeles. That's just one of several images above, and Superhero Hype has a bunch more.Zimbio (via Comic Book Movie) posted some new Man of Steel set pics including this one that gives a brief reveal of Zod's chest piece.