Neil Marshall To Direct 'Hellfest'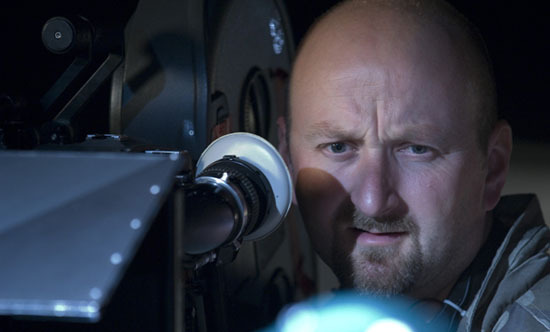 Looks like the next movie by Neil Marshall (Doomsday, The Descent) will be a horror film with a pretty classic setup. It goes by the name Hellfest, and the director is in early talks to make it his next project, with a summer 2012 shoot looking likely if all the assorted deals work out.
The script, by William Penick and Chris Sey, is about "a costumed killer who systematically slaughters the unsuspecting visitors who come to a theme park on Halloween night." Or, as previous reports said, "a Halloween night of fun turns deadly at America's premier theme park when an actual costumed killer begins slaying unsuspecting patrons who believe it's all part of the show."
I know Marshall has a lot of fans, but I'm in the 'unconvinced' camp. On paper, his movies are the sort of stuff I love, but The Descent and Centurion were really unsatisfying. I liked the insanity of Doomsday, and keep hoping to see a project that really channels that spirit into something a bit more story-oriented. Could this be the one? Or will it be a movie that the existing Marshall fans can love with no reservations?
The writers were last credited with the Lifetime horror movie (they make those?) Secrets in the Walls, and CBS films has been developing the Hellfest script since this summer, when Gale Anne Hurd was announced as producer at Comic Con. [Deadline]