Colin Firth Won't Torment Josh Brolin In 'Oldboy'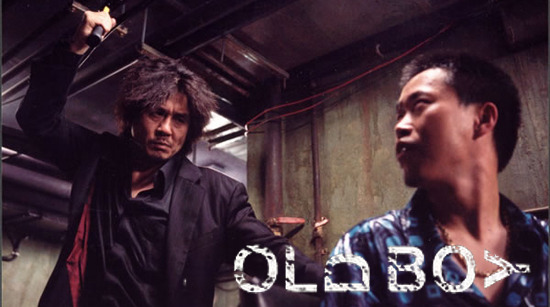 I think this is pretty disappointing. Spike Lee and Mandate Pictures are prepping a new version of Oldboy for an early 2012 shoot, and the film needs a new villain. Well, 'villain' is perhaps the wrong term. Regardless, Colin Firth had been offered one of the major roles in the film, and it wasn't the 'hero.' But Firth has passed on the role, so Lee and Mandate have to find another actor willing to step into the shoes of one of the more interesting antagonists to hit movie screens in a while.
Twitch reports that Firth passed on the role. That's despite some recent public comments, made while promoting Tinker Tailor Soldier Spy, about the fact that it had been offered to him. I was excited at the notion of Firth playing this character because he'd be able to bring a familiarity and depth to the character that will be very useful as the events of the plot unfold.
The character (some Oldboy spoilers follow) is Adrian, whose sister was driven to suicide (perhaps) during high school after another student, played as an adult by Josh Brolin, spread word of an incestuous coupling between Adrian and the girl. It's a bit more complicated than that, but suffice to say that the adult Adrian wants a very specific sort of revenge, and he begins by kidnapping Brolin's character and holding him in a strange prison for fifteen years.
Colin Firth would have been able to add some very welcome layers to the part, and I think might have helped distinguish this version from the original South Korean film directed by Park Chan-wook.
No other news on the remake at this point. We do know that the Mark Protosevich script is based mostly on the existing film, with some material inspired by the manga that originated the story, as well as some new elements. Producer Roy Lee recently promised a fairly dark ending that stays true to the versions we already know,
The ending will be something that the audiences will all be...especially the fans of the original will be very happy with. In fact, some may consider it to be a bit darker.