John Waters' Top 10 Films Of 2011 Include 'The Skin I Live In', 'Mildred Pierce', And 'Justin Bieber: Never Say Never'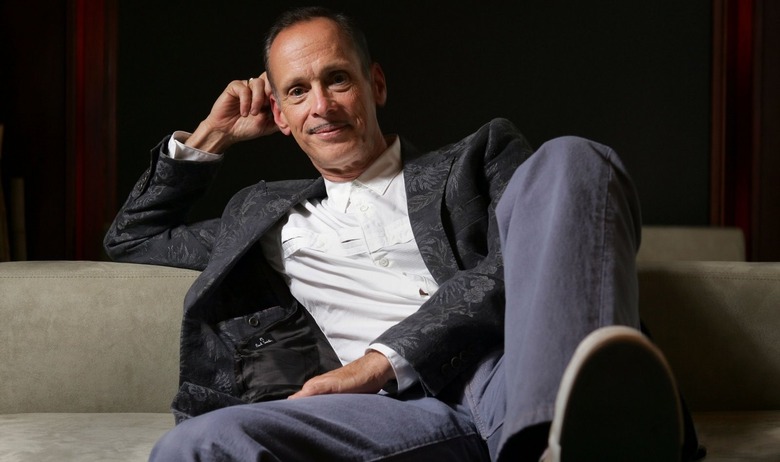 Year-end top 10 lists can get pretty mind-numbing, as you see the same titles crop up again and again and again... and again, but filmmaker John Waters has set himself apart by both by posting his a bit early and by, oh yeah, being John Waters. You wouldn't seriously expect the man who gave us Pink Flamingos, Female Trouble, and Hairspray to just name War Horse and The Artist like everrrrrrryone else, would you?
No, Waters' tastes tend toward more unconventional choices, like Kaboom, Uncle Boonmee Who Can Recall His Past Lives, and Justin Bieber: Never Say Never (seriously), with Pedro Almodovar's The Skin I Live In topping the list. Read the top 10 after the jump.
1. The Skin I Live In (Pedro Almodóvar)
2. Mildred Pierce (Todd Haynes)
3. Justin Bieber: Never Say Never (Jon M. Chu)
4. Hadewijch (Bruno Dumont)
5. Kaboom (Gregg Araki)
6. If a Tree Falls: A Story of the Earth Liberation Front (Marshall Curry and Sam Cullman)
7. The Tree of Life (Terrence Malick)
8. I'm Glad My Mother Is Alive (Claude and Nathan Miller)
9. We Were Here (David Weissman)
10. Uncle Boonmee Who Can Recall His Past Lives (Apichatpong Weerasethakul)
You'll have to head over to Artforum to read most of Waters' comments, but I must note that even Waters felt the need to clarify that he was "not kidding" about his #3 pick. "A well-made doc that proves the Bieb was a child prodigy," he wrote. "Wait until you see Justin stick his head into the audience and shake his hair in 3-D. I screamed."
I expect his #1 and his #7 will probably make at least a few other critics' lists this year, but most of his selections are ones I'm not familiar with. Which actually makes Waters' top 10 not just more entertaining than most, but more useful — I don't need anyone to tell me how great Hugo is, but I thank Waters for the reminder to check out Hadewijch. Offbeat choices are par for the course for the filmmaker, who in past years has called Jackass 3D (his #6 of 2010) "the purest moment of raw cinema anarchy this year and described Antichrist (#2, 2009) as the film Ingmar Bergman would've made if he'd "committed suicide, gone to hell, and come back to earth to direct an exploitation/art film for drive-ins."