Hitchcock Biopics Collide: Sienna Miller And Toby Jones Join 'The Girl;' Helen Mirren Eyes 'Alfred Hitchcock And The Making Of Psycho'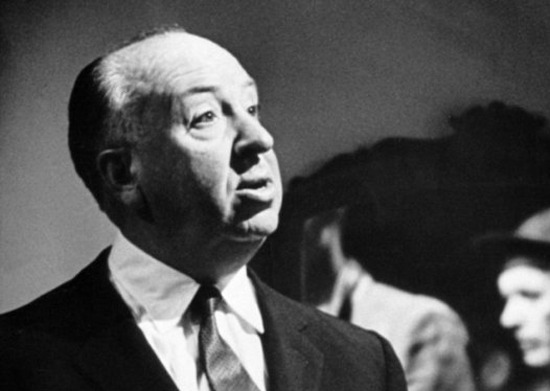 After years of development projects trying to get a movie about Alfred Hitchcock on the screen, two are coming close to fruition. The first is Alfred Hitchcock and the Making of Psycho, based on Stephen Rebello's book of the same title. (Rebello co-scripted with Black Swan writer John McLaughlin.) The film has had Anthony Hopkins set to play Hitch for a while, and just moved from Paramount to Fox Searchlight. And now Helen Mirren will likely play Hitchcock's wife Alma Reville.
Sacha Gervasi (Anvil! The Story of Anvil) is directing this one, the subject of which should be pretty evident from the title, and THR says that this deal is still in early stages, but the film hopes to shoot in April.
After the break, part of the creation of The Birds will hit HBO and the BBC.
The other film is The Girl, which HBO Films will co-produce with the BBC. The film is an account of the making of The Birds, with a specific focus on the relationship and conflict between Hitchcock and his new icy blonde star, Tippi Hedren. Toby Jones will play Hitch and Sienna Miller Hedren.
The story is that, with Hitch's former favorite blonde Grace Kelly having moved on to a life of royalty as the new Princess of Monaco, the director essentially manufactured a new blonde star. That was Tippi Hedren, plucked from modeling to be the star of The Birds in 1963. Hitchcock had her do screen tests acting in recreations of scenes from his earlier films, and dictated her wardrobe and style to a great extent.
Hitchcock became, arguably, obsessed with Hedren, even in a romantic manner, despite his long relationship with his wife and collaborator Alma, whom he had married in 1926. So while Alfred Hitchcock and the Making of Psycho (set likely in the period from '58 to '60) will focus on the strong working relationship between the couple, The Girl will take a look at the other side of the director's life.
Gwyneth Hughes is scripting The Girl based in part on interviews with Hedren, and Donald Spoto, who has authored biographies on the director, is consulting. Julian Jarrold (Becoming Jane) will direct. Imelda Staunton and Penelope Wilton are also in the cast. [Deadline]