Some 'Star Trek' Actors Still Haven't Read The Sequel's Script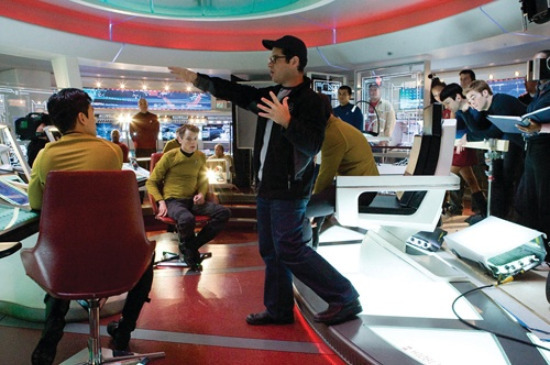 After months of speculation and delays, things are finally moving ahead in regards to the sequel to 2009's Star Trek. Mostly. First of all, J.J. Abrams finally signed on to direct. A May 17, 2013 release date was set, the film will be shot in 3D and new actors such as Benicio Del Toro (or not), Alice Eve and Peter Weller are all joining the cast. Filming is scheduled to start in early 2012 but, according to some recent interviews by E Online, many of the primary returning cast members have yet to see the script. Read their quotes and more after the jump.
E Online (via Trek Movie) spoke to stars John Cho and Anton Yelchin at the Children's Defense Fund-California's Beat the Odds Awards at the Beverly Hills Hotel. Also in attendance were Abrams himself, Zoe Saldana, Zachary Quinto and Alice Eve.
Here's what Cho said to E! when asked if he'd seen the script yet:
I'm sure before we finish shooting, I'll see one. Maybe we'll get a clue tonight. I'd be curious to know whether I'm in it. That'd be the greatest gift bag of all time.
Anton Yelchin echoed those sentiments when asked what fans could expect in the film:
That's a good question. Your guess is good as mine.
The script, by Damon Lindelof, Roberto Orci and Alex Kurtzman, has been the topic of much discussion for several months, both from the screenwriters – who meticulously worked on it while Abrams was directing Super 8 – and from the director, who recently denied the rumor that Benicio Del Toro would be playing the villainous Kahn in the film. Abrams, for one, has read the script and said this to E about it:
I was always hoping to [direct], but until I read the script it was hard to be able to say definitely. So it was great to read it and get that feeling that you hope to get when you read a script.
Do you think the actors are just being coy? Can you see any reason why they might not have read it? And could the secrecy around the script be part of why Del Toro ended up moving on?