Martin Scorsese Planning 'Silence' As Next Film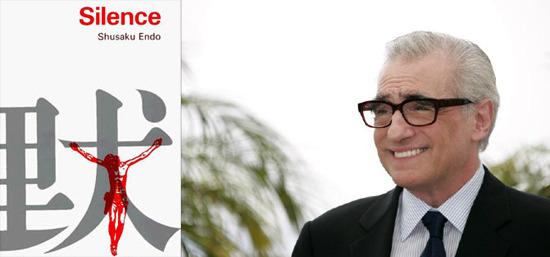 Good news for those who were beginning to fear that mainstream opportunities would forever interfere with Martin Scorsese's long-gestating adaptation of Shusaku Endo's novel Silence: the director says that Silence will be his next movie.
In the wake of Hugo's big critical acceptance, Scorsese has been linked to an adaptation of the thriller novel The Snowman, by Jo Nesbo, and he has also talked up possibilities such as The Irishman and The Gambler. The Snowman, at least, looks to be moving forward quickly, giving us reason to surmise that it would be the director's next, supplanting Silence. Fortunately, Scorsese seems to have his eye firmly on the Jesuit drama that has been delayed for a couple years as other opportunities came up.
While promoting Hugo, Scorsese appeared on the radio show hosted by Simon Mayo and Mark Kermode. Bleeding Cool transcribed this quote:
I'm hoping to do Endo's book next, Silence... Not hoping, we're literally pulling all the elements together at this point. Also excited to do another HBO series on the Rock and Roll business in the 60s, 70s up to the 90s and that's with Mick Jagger and Terry Winter.
Good news then, about Silence. As a quick refresher, the book is a story about the experience of Jesuit missionaries in 17th Century Japan, who must contend with traders from rival European nations and the persecution of Christians by Japanese feudal lords while in the country.
There is one hitch, however. For some time the lead role was thought to be held by Daniel Day-Lewis. (With Benicio del Toro and Gael Garcia Bernal also in the cast.) But if Silence gets moving quickly, Steven Spielberg's Lincoln might get in the way. Scorsese said when asked about working with the actor,
I'm not sure. Daniel's working with Steve right now, Steve Spielberg.
There are certainly other actors who could play the key role in the film, but the appeal of Scorsese and Daniel Day-Lewis was undeniable. Regardless, I'm happy to see that Silence hasn't been sidelined.