SRG Films Planning 'Crossface,' A "Biographical Thriller" About WWE Wrestler Chris Benoit's Murder-Suicide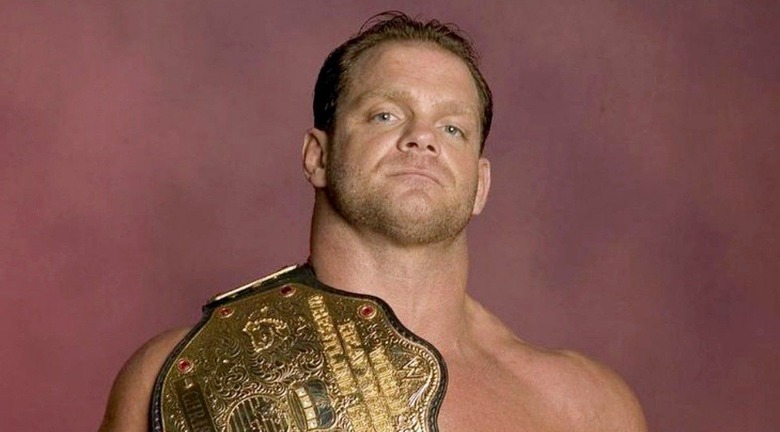 Given the popularity of the pro wrestling and the trainwreck appeal, if you can call it that, of former WWE star Chris Benoit's 2007 murder-suicide, I suppose it was just a matter of time before someone got the brilliant idea to adapt the horrifying tale into a big-screen feature. SRG Films is currently developing Crossface, a "biographical thriller" based on Matthew Randazzo V's book Ring of Hell: The Story of Chris Benoit and the Fall of the Pro Wrestling Industry. More details after the jump.
The Canadian Benoit began his wrestling career in Canada and Japan in the mid-'80s before debuting in the WWE (then WWF) in 2000. In June 2007, over a three-day period, Benoit murdered his wife and 7-year-old son and then killed himself. The tragedy made headlines and shed light on the risks and unsavory practices of pro wrestling. Though the presence of anabolic steroids in Benoit's home led many to wonder if "'roid raid" might have caused Benoit's actions, tests revealed that Benoit had also sustained serious brain damage due to repeated untreated concussions throughout his athletic career — to the extent that "it resembled the brain of an 85-year-old Alzheimer's patient," according to Julian Bailes of the Sports Legacy Institute.
First-time feature writer Sarah Coulter has already turned in the first draft of the script for Crossface. The company is now "in talks" with actors and directors about the project, which has a planned start date of fall 2012. "Chris Benoit has become a poster child for everything that's wrong with professional wrestling and Sarah's terrific script captures his struggles and the many factors that led to the deaths of three people," said Carnegie. "The Benoit story is one that needs to be brought into the light."
There's definitely enough substance here for a feature-length film, but getting the tone right could prove supremely tricky. In the right hands, I suppose I can see how Crossface could wind up being a compelling, even important film. However, it's also easy to imagine this becoming a tasteless attempt to cash in on a real-life tragedy. For the sake of the deceased parties' friends and family, I dearly hope it'll wind up being the former.