M. Night Shyamalan's Will & Jaden Smith Movie Retitled 'After Earth'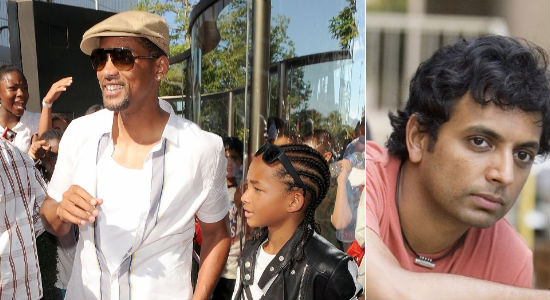 Polarizing director M. Night Shyamalan recently joined Twitter and revealed a few things about his upcoming collaboration with Will Smith. Back in April, it was announced Shyamalan would direct both Will and his son Jaden Smith in a movie tentatively titled One Thousand A.E. about what happens when a young boy and his father's spaceship crash lands on Earth one thousand years after humans abandoned it. Shyamalan recently tweeted that he's nine weeks away from shooting and that the film is now titled After Earth. Read more after the jump.
Since the director of The Sixth Sense, Unbreakable and Avatar: The Last Airbender joined Twitter, several tweets have been about his upcoming film:
I draw out every shot on my films. Just finished the second pass of them for After Earth. 676 shots! Four months of work.
9 weeks out from shooting After Earth. Looking at paintings/photos to find the tone of the film. Andrew Wyeth paintings always inspire me.
His co-writer, Gary Whitta, has also been tweeting about it a bit:
Just had a great chat with @MNightShyamalan about how pre-production is coming along on AFTER EARTH. Sounds fantastic, can't wait to see it!
Let's break all this down. Nine weeks from now would put production around February 1 and it's taken four months for Shyamalan to storyboard the film himself. He's also been inspired by the paintings of Andrew Wyeth, so looking at his work might give an idea of what to expect from After Earth. Here are a few examples:
Not a lot of information but it's an update at the very least. Do you like the title After Earth? When do you think the film will be released? Do those paintings give you any kind of idea of what Shyamalan is thinking?