'Wish You Were Here' Trailer – Joel Edgerton Stars In Sundance Opener From 'The Square' Star Kieran Darcy-Smith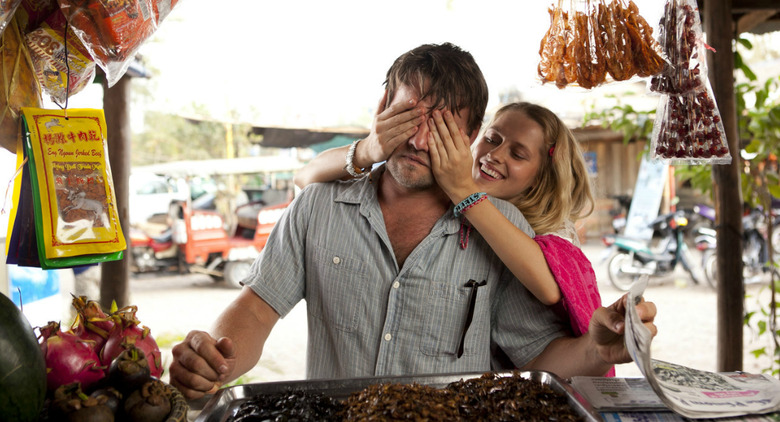 Australian filmmaking collective Blue-Tongue Films has been around for years, but it wasn't until last year's acclaimed Animal Kingdom that the group really captured worldwide attention. Directed by member David Michôd, the crime drama turned out to be a career booster for just about everyone involved. But probably no one benefitted more than star Joel Edgerton, who in the past year has become a bona-fide movie star with key roles in such high-profile projects as Warrior, The Thing, and The Great Gatsby.
Now Edgerton's returning to his roots in another Blue-Tongue feature, this time with collective founding member (and Animal Kingdom co-star) Kieran Darcy-Smith at the helm. Titled Wish You Were Here, the dramatic thriller is slated to open Sundance 2012, two years after Animal Kingdom made waves at the same festival. Antony Starr, Felicity Price, and rising Aussie actress Teresa Palmer also star. Watch the trailer after the jump.
[via Twitch]
Written by Darcy-Smith and Price, Wish You Were Here follows four pals on vacation in Southeast Asia. Their idyll is cut short, however, when one of their number goes missing. The others are left to piece together what really happened to their friend, and shocking secrets begin to spill out.
Wish You Were Here's pedigree alone would mark it as a film to keep an eye on, but the trailer looks solid, too. The first half of the trailer looks like an especially pretty vacation travelogue as Edgerton, Palmer, Starr, and Price frolic on a sunny Southeast Asian beach, before it turns into a tense thriller that promises some compelling, well-acted twists.Wish You Were Here will have its worldwide premiere at Sundance in January, with an Australian opening planned for an as-yet-undetermined date in 2012. No theatrical U.S. release has been announced at this time, but if it does well at Sundance I'm sure we can expect to see it hit our shores sometime next year as well.
[UPDATE: The title of this post has been edited to correct an error in which we referred to Darcy-Smith as the director of The Square.]