Page 2: Super 8, Stanley Kubrick, Transformers, Muppets, Star Wars, Daria, Doctor Who, Highlander, Dexter, Mark Duplass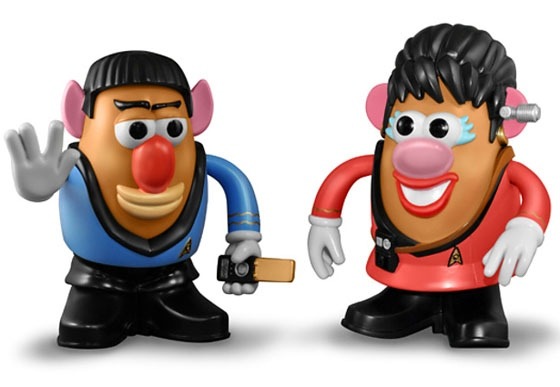 What is Page 2? Page 2 is a compilation of stories and news tidbits, which for whatever reason, didn't make the front page of /Film. After the jump we've included 46 different items, fun images, videos, casting tidbits, articles of interest and more. It's like a mystery grab bag of movie web related goodness. If you have any interesting items that we might've missed that you think should go in /Film's Page 2 – email us!
Header Photo: Star Trek Potato Heads.
ScreenJunkies lists The 10 Meanest Things Muppet Fans Said About Me Last Week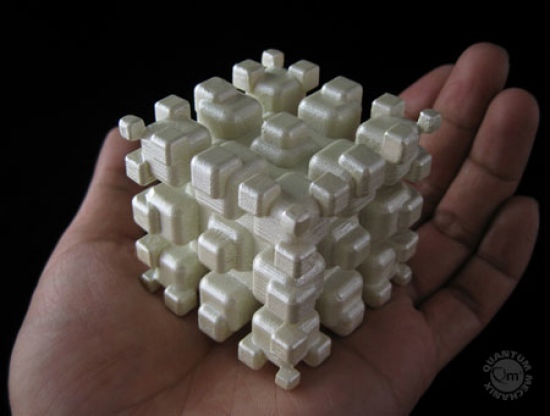 Qmx has a waiting list up for the Super 8 Argus Cube Replica
Paramount Pictures is negotiating a deal to acquire screen rights to the Laini Taylor novel Daughter Of Smoke and Bone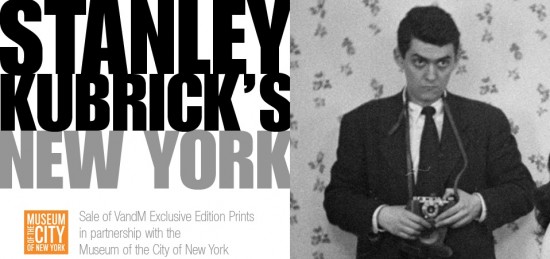 See Post-WWII New York through the camera of Stanley Kubrick.Pajiba predicts The 10 Biggest Oscar Snubs of the 2012 Academy Awards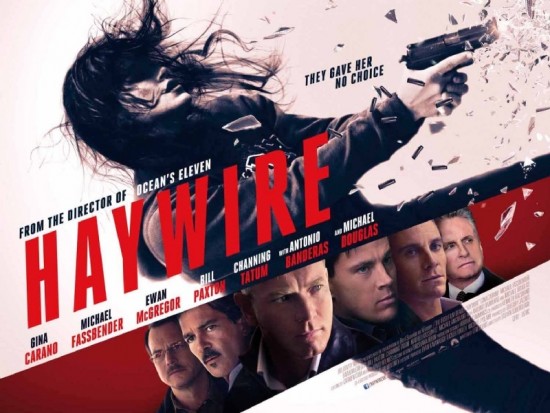 Empire has posted a quad poster for Haywire.
Ropeofsilicon lists 13 Oscar Contenders to Look Out for in December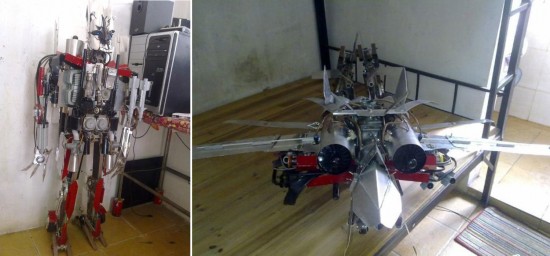 A Chinese student built a Transformer that actually transforms into an airplane.
Warner Bros. Pictures has purchased a horror/thriller spec script titled Hidden about "a family hiding in a bomb shelter after escaping a mysterious outbreak," from twin brothers and recent college graduates Matt and Ross Duffer.
Due to the amount of graphics and images included in Page 2, we have to split this post over a BUNCH of pages. Click the link above to continue the second page of Page 2.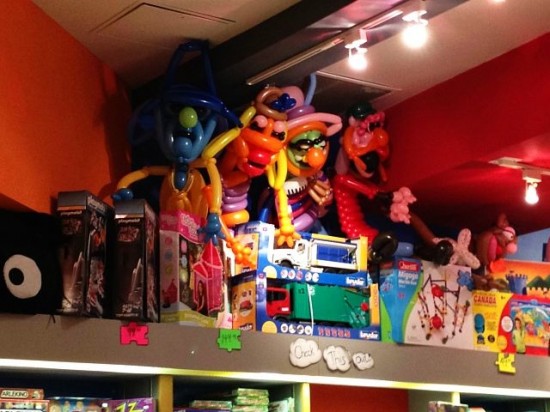 Muppets balloons.
The Grammys have nominated Daft Punk's Tron: Legacy score for Best Score Soundtrack For Visual Media.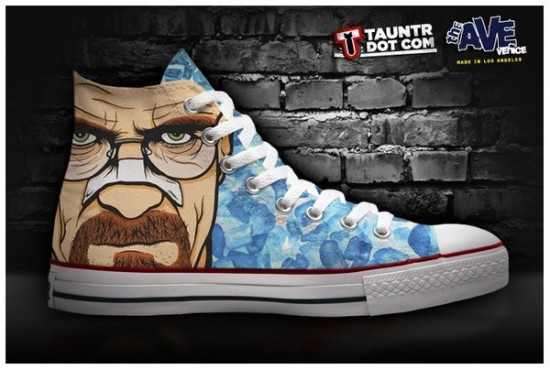 Custom Breaking Bad sneakers.
Drafthouse Films has acquired Mark Hartley's Documentary Electric Boogaloo: The Wild, Untold Story of Cannon Films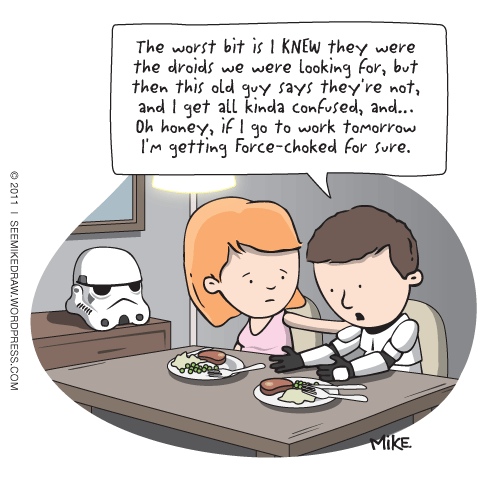 See Mike Draw: The Droids We Were Looking For
10 Animated Shorts Move Ahead In 2011 Oscar Race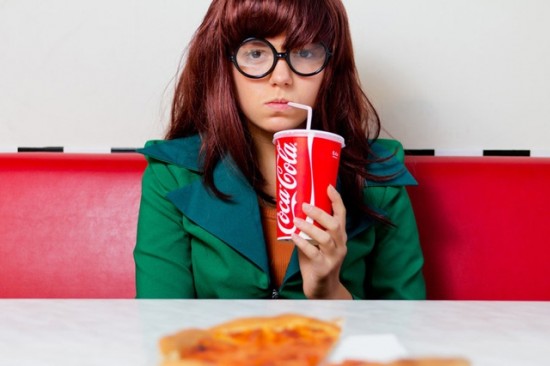 Daria cosplay.
A 1920s Bungalow Built by Hollywood's First Art Director is up for sale.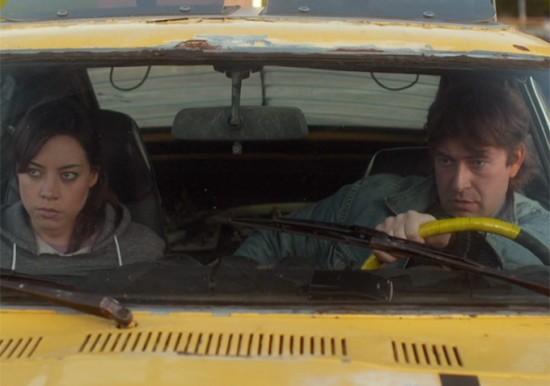 Check out the first photo of Aubrey Plaza and Mark Duplass In Safety Not Guaranteed.
Mini Geek Deal: AMC Theaters is offering a Small Popcorn for Free with this Printable Coupon valid through December 4.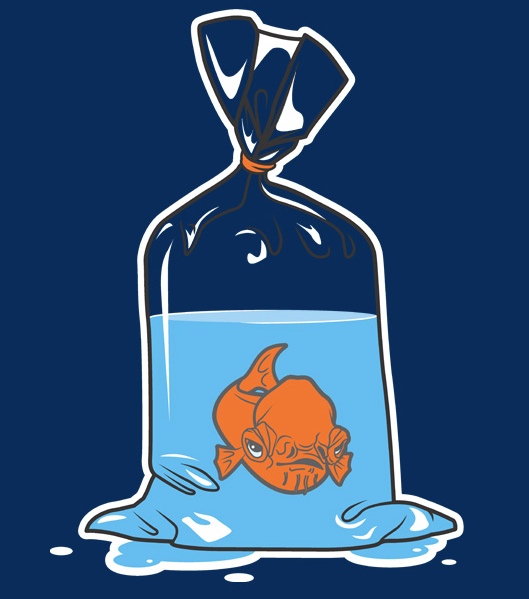 Star Wars-inspired "Future Admiral" t-shirt.IO9 lists The Movie Projects that Michael Bay Should Do Next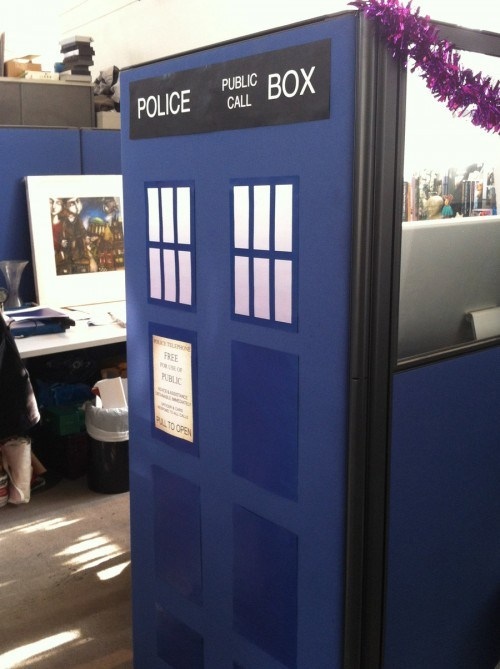 TARDIS Cubicle
Jason Reitman has confirmed that Labor Day will be his next film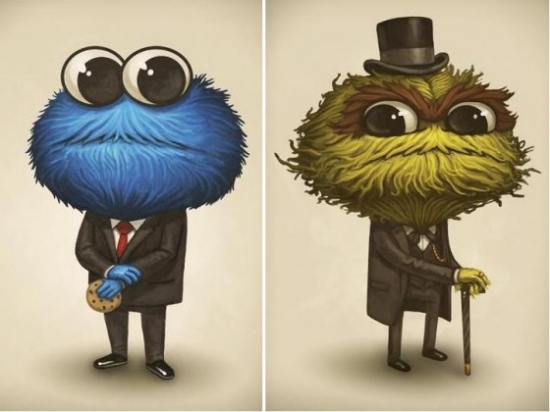 Sen. C Monster (R) and Oscar the Grandiose by Mike Mitchell for "The Lovers, The Dreamers, And Me – A Jim Henson Tribute Exhibition."
Helena Bonham Carter is still undecided On AKIRA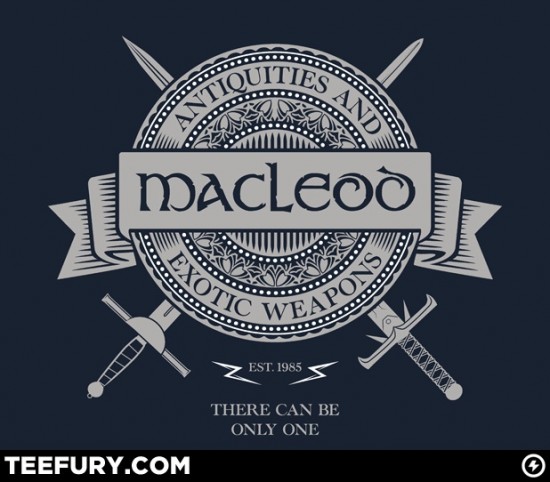 Today's t-shirt of the day on TeeFury is a Highlander-inspired design "Macleod Antiquities".
Gadgetreview lists the 15 best Star Wars Lego sets.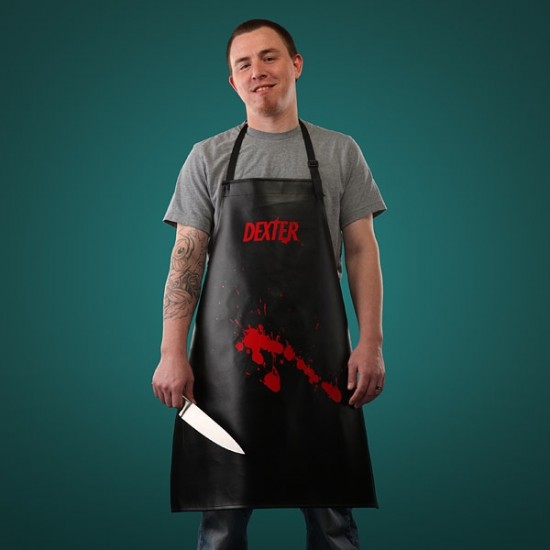 Dexter Kill ApronBlastr lists 9 really weird real-life diseases named after sci-fi characters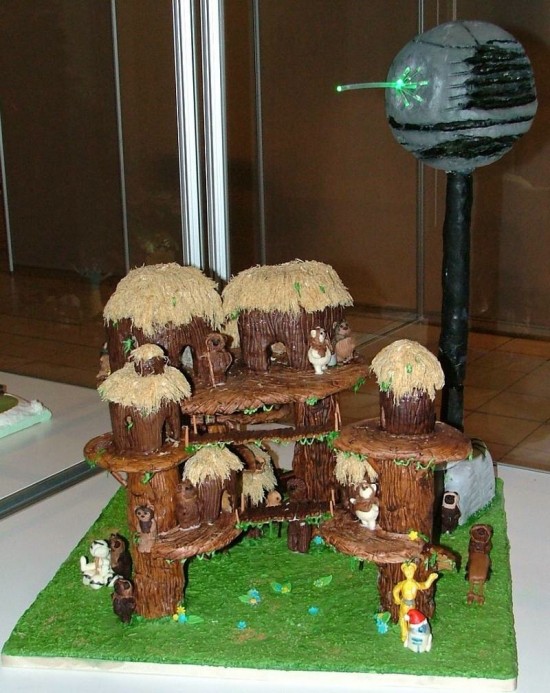 Edible, incredible electrified Ewok villageNYMag lists Five Sitcom Supergroups TV Land Should Cast Right Now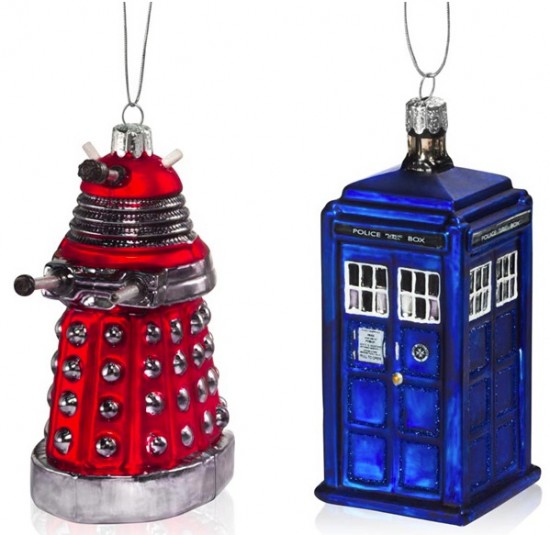 Doctor Who Christmas Tree OrnamentsCinemaBlend lists 10 Sundance 2012 Titles We Can't Wait To See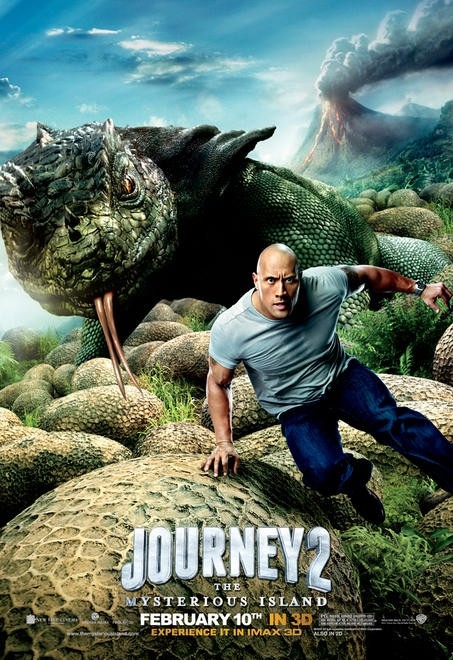 IMPA has four new posters for Journey 2.Moviefone lists 10 Unbelievable Reactions to Movies
PHOTO
GI Joe Retaliation has been rated PG-13.
Adam Scott presents this behind-the-scenes look at the world's worst first assistant director, with Ken Marino and Mark Duplass.Rejects lists 31 Things We Learned From the 'Beverly Hills Cop' Commentary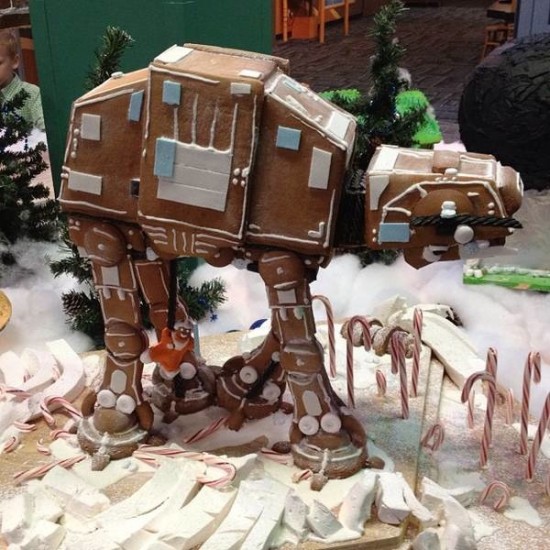 Gingerbread AT-AT
CEO of Fox Filmed Entertainment, Tom Rothman is disappointed with the recent leak of the Prometheus trailer:
"I heard some of it leaked, which wasn't so good. That's not fair. It's heartbreakingly unfair, because ... the quality of the visuals is as spectacularly beautiful, shot in 3-D compositionally the way only a master could do it. For some early, early, early, early half-baked, half-assed test to leak, it's so unfair."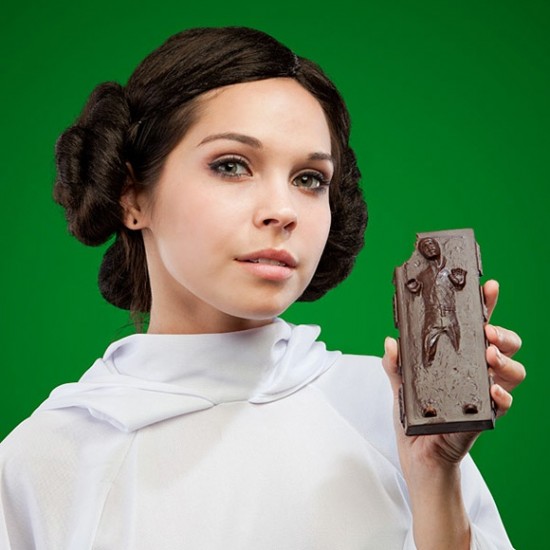 You can now buy official Han Solo in carbonite chocolate.The Smurfs are returning to AMC Theatres This Weekend to Benefit the Will Rogers InstituteWatch some outtakes from the Star Wars "Stand Up To Cancer" campaign.
LoquaciousMuse wonders What Should Be Considered A Spoiler?