Summit May Distribute Steven Soderbergh's Thriller 'Bitter Pill;' Plot Details Revealed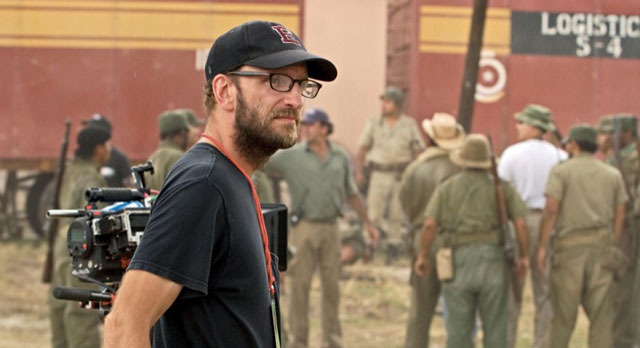 For a guy who is about to retire, Steven Soderbergh keeps finding new projects. The latest, and very likely the last new one to be announced, is Bitter Pill, a script by Soderbergh's Contagion and The Informant! screenwriter Scott Z. Burns. That's the same screenwriter with whom Soderbergh was working on The Man from U.N.C.L.E., but when various conditions at Warner Bros. led to the director walking away from that project, he decided to use the time allocated for U.N.C.L.E. to make Burns' script Bitter Pill instead.
When first announced a couple days ago there was no studio financing for the thriller, but now it looks like Summit is the likely home, with a few other companies (Paramount, Lava Bear and some other financiers) as possible options.
More useful is that Deadline offers a bit of plot detail, saying the film is about "a troubled and depressed woman who is taking serious amounts of prescription drugs to deal with the anxiety surrounding the pending release of her husband from prison."
There are a lot of ways that plot could go, so this is a good moment to remind you that the former title for Bitter Pill was The Side Effects. When the script was talked about a couple days ago we heard that it was a Basic Instinct / Jagged Edge sort of potboiler thriller. I'm also wondering if there might be a bit of the spirit of early John Frankenheimer movies like The Manchurian Candidate and Seconds in there. The two titles of the movie and the basic plot description make me think of that sort of paranoid thriller.
We also know that part of the reason that Soderbergh wanted to fill the time allotted for The Man from U.N.C.L.E. with this script is that he has really liked it for some time. Burns was once going to direct the film himself, but now if Soderbergh can line up funding and distribution, he'll shoot the movie in the late winter or spring of 2012. After that he'll move on to his final film, the Liberace biopic Behind the Candelabra, which will be financed by and shown on HBO.