Casting Bits: Marion Cotillard Offered 'Arthur & Lancelot', Kyle Chandler Lands 'Broken City', Nikki Reed, Stephen Lang, And More In 'Pawn'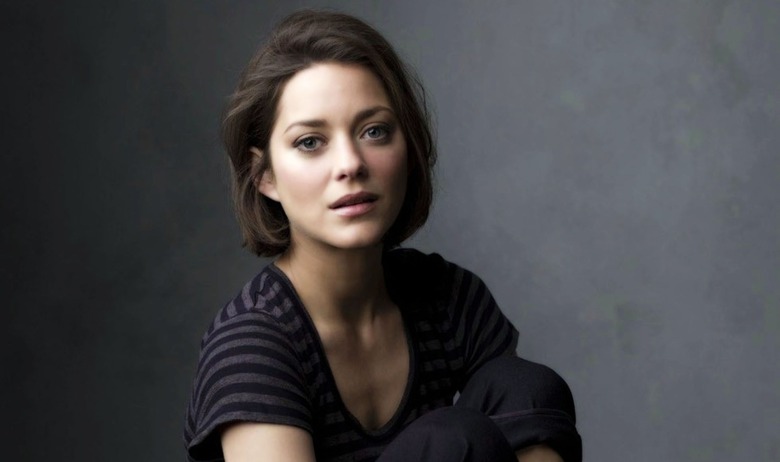 Things are indeed shaping up quickly for David Dobkin's Arthur & Lancelot, which Warner Bros. fast-tracked over the summer at the cost of Bryan Singer's Excalibur remake and Guy Ritchie's King Arthur film. Last month saw the casting of Game of Thrones star Kit Harrington and The Killing star Joel Kinnaman in the two title roles, and now WB favorite Marion Cotillard has been offered the part of Morgana, a powerful sorceress and Arthur's half-sister.
The Arthur retelling, which was written by Dobkin, follows the rise of the legendary leader from his humble beginnings as an illegitimate son being raised by a poor knight, while Lancelot starts out as "a rebellious noble who distrusts the established government." Arthur & Lancelot will likely begin shooting in March. [Vulture]
After the jump, Friday Night Lights star Kyle Chandler lands another high-profile movie role, while several more actors join Michael Chiklis and Forest Whitaker in Pawn — though sadly, none of the new folks are from The Shield.
Written by Brian Tucker, the story revolves around Brooklyn detective Billy Taggart (Mark Wahlberg), who's hired by the New York City mayor (Russell Crowe) to find out if his wife (Catherine Zeta-Jones) is cheating. As tends to be the case in noir films, Taggart soon gets in over his head as he uncovers a vast conspiracy involving the mayor.
Chandler will be part of the team behind another politician (Barry Pepper) who's running against the current mayor in the election. Jeffrey Wright, Griffin Dunne, James Ransone, Justin Chambers, Natalie Martinez, and Alona Tal also star. Broken City is currently filming with a targeted release date of January 18, 2013. [The Playlist]
Just days after Michael Chiklis and Forest Whitaker joined Common and Ray Liotta in Pawn, several more names have also been added to the project. Nikki Reed, Sean Faris, Stephen Lang, Marton Csokas, Jessica Szohr and Jonathan Bennett have now boarded the indie crime thriller, which is the directorial debut of Saw cinematographer David A. Armstrong.
Written by Jay Anthony White, the potboiler centers around a hostage situation that goes horribly awry when "an ex-con becomes entangled in a manipulative chess game between the Feds, local police and the mob." [The Hollywood Reporter]