'The Cabin In The Woods' Teaser Poster Promises Twists And Turns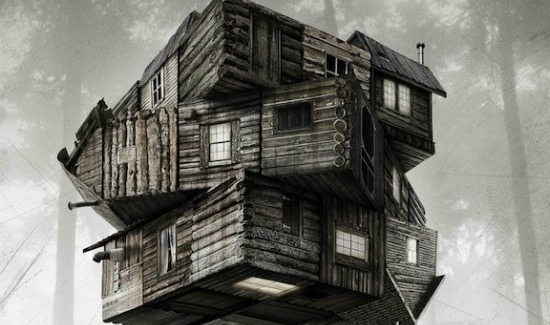 Joss Whedon and Drew Goddard are both responsible for some pretty fantastic pieces of recent popular culture. Whedon, of course, made Firefly, Buffy and Angel, Goddard had a hand in Alias, Lost and Cloverfield and currently the former is making The Avengers and the other is writing Spielberg's Robopocalypse. But, several years ago, the two paired up to write a movie called The Cabin in the Woods. Goddard directed and while it was scheduled to come out in early 2010, the horror film sat on a shelf as its distributor, MGM, went through hell. Finally, it was rescued by Lionsgate and on April 13, Whedon and Goddard's film will finally see a wide release.
We saw a cryptic teaser poster for the film a while back but with a new distributor comes new marketing and Lionsgate has just revealed their first teaser poster for The Cabin in the Woods. Check it out after the jump.
Thanks to Ain't It Cool News for the poster.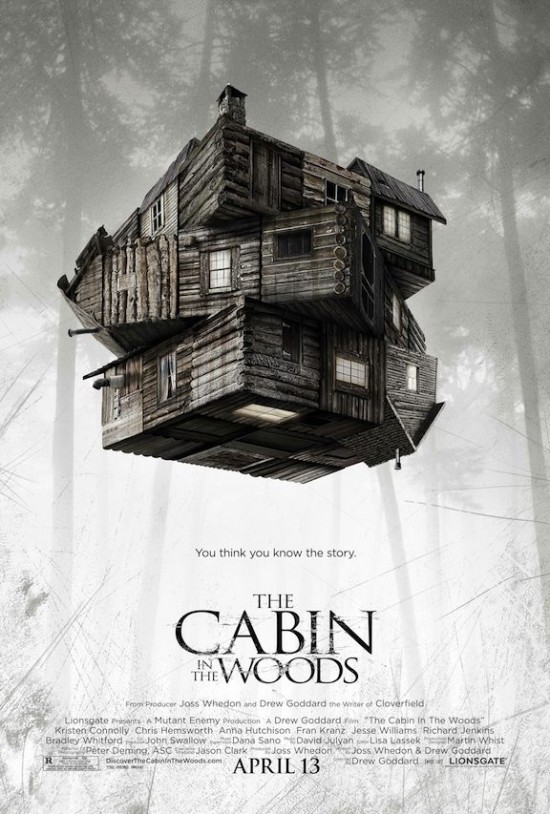 In the AICN article, a very brief and cryptic plot description is give for the film:
Five friends go to a remote cabin in the woods. Bad things happen. If you think you know this story, think again. From fan favorites Joss Whedon and Drew Goddard comes THE CABIN IN THE WOODS, a mind blowing horror film that turns the genre inside out.
However, if you really want to know what the film is about, I urge you to read this article we posted in 2009. In it, we broke down the script's major beats without giving away too many spoilers. That said, there are spoilers there so unless you are super, intensely curious, I suggest you avoid it.
Oh, right, I still haven't mentioned the cast. The main star is Chris Hemsworth who we now all know as Thor but, when he shot this, he was just the guy who died at the beginning of Star Trek. He's joined by Richard Jennings, Bradley Whitford and a slew of disposable teenagers who head into the woods and end up in a cabin no one would ever want to enter.
Are your expectations till high for this one? What are your thoughts on the poster?