National Board Of Review Calls 'Hugo' Best Film Of 2011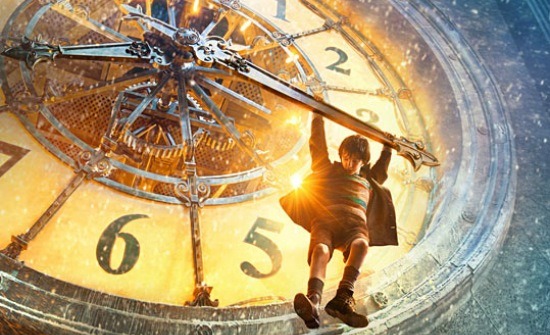 And just like that, Martin Scorsese's Hugo became an Oscar contender. While I like the movie a good bit, primarily for very specific elements, I didn't really expect to see Hugo turning into something that would be an awards-season player. But the National Board of Review disagrees, and today the board named Hugo the best film of 2011 and Martin Scorsese best director. Check out the NBR's full evaluation of 2011 below.
Board president Annie Schulhof said in a statement,
Hugo is such a personal film by Martin Scorsese. It is a tribute to the early years of cinema that uses today's cutting-edge technology to bring the audience into a completely unique and magical world. It is visually stunning and emotionally engaging.
I'm pretty surprised to see Margin Call director J.C. Chandor get the nod for debut director. (I would have gone with Martha Marcy May Marlene's Sean Durkin.) I'm very happy to see Christopher Plummer get the best supporting actor recognition. Sure, the Oscar campaign for Andy Serkis in that category is great, but Plummer was just devastating and wonderful in Beginners. Likewise, I'm happy to see some recognition for 13 Assassins. The 'top independent films' lineup is a bit suspect, however, just because I think the NBR's definition of 'independent' is a bit more loose than mine.
And the NBR continues a love affair with Clint Eastwood, calling the thoroughly mediocre J. Edgar one of the year's best.
Best Film: HugoBest Director: Martin Scorsese, HugoBest Actor: George Clooney, The DescendantsBest Actress: Tilda Swinton, We Need to Talk About KevinBest Supporting Actor: Christopher Plummer, BeginnersBest Supporting Actress: Shailene Woodley, The DescendantsBest Original Screenplay: Will Reiser, 50/50Best Adapted Screenplay: Alexander Payne and Nat Faxon & Jim Rash, The DescendantsBest Animated Feature: RangoBreakthrough Performance: Felicity Jones, Like CrazyBreakthrough Performance: Rooney Mara, The Girl with the Dragon TattooDebut Director: J.C. Chandor, Margin CallBest Ensemble: The HelpSpotlight Award: Michael Fassbender (A Dangerous Method, Jane Eyre, Shame, X-Men: First Class)NBR Freedom of Expression: Crime After CrimeNBR Freedom of Expression: PariahBest Foreign Language Film: A SeparationBest Documentary: Paradise Lost 3: PurgatorySpecial Achievement in Filmmaking: The Harry Potter Franchise – A Distinguished Translation from Book to FilmTop Films (in alphabetical order): The Artist, The Descendants, Drive, The Girl with the Dragon Tattoo, Harry Potter and the Deathly Hallows Part 2, The Ides of March, J. Edgar, Tree of Life, War HorseTop 5 Foreign Language Films (in Alphabetical Order): 13 Assassins, Elite Squad: The Enemy Within, Footnote, Le Havre, Point BlankTop 5 Documentaries (in Alphabetical Order): Born to be Wild, Buck, George Harrison: Living in the Material World, Project Nim, SennaTop 10 Independent Films (in Alphabetical Order): 50/50, Another Earth, Beginners, A Better Life, Cedar Rapids, Margin Call, Shame, Take Shelter, We Need To Talk About Kevin, Win Win