Universal Planning A Second 'Wizarding World Of Harry Potter' In Hollywood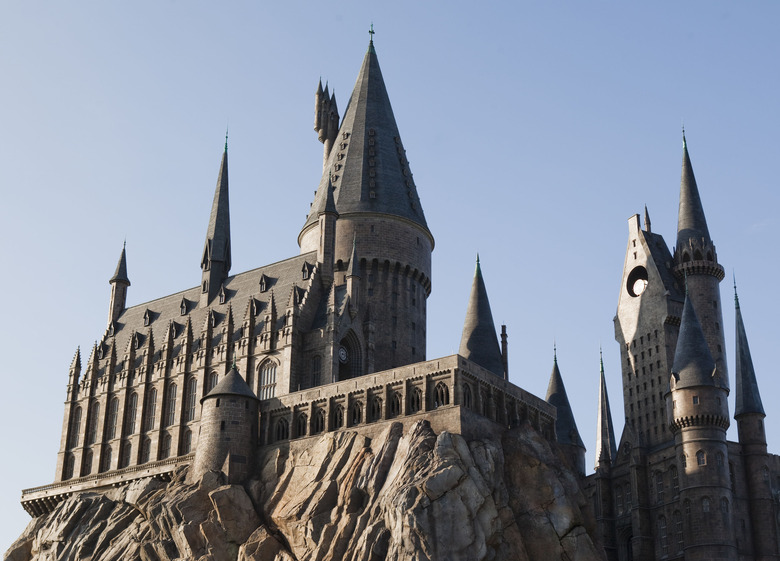 For years, Harry Potter fans dreamed of being able to enter his world. Then, in June 2010, that dream became a reality when Universal Studios Orlando opened The Wizarding World of Harry Potter, a full themed land inside the park that features Hogwarts Castle, Hogsmeade, a few major rides and more. The park has been a massive success for Universal, helping to increase their attendance by millions.
Like anything that's successful, Hollywood is now going to steal it. In this case, though, it's an awesome theft. Universal will reportedly announce a second Wizarding World of Harry Potter at their flagship theme park, Universal Studios Hollywood, with doors opening as early as 2015. Read more about the deal, and how exactly this Potter-themed theme park will fit into Hollywood, after the jump.
The Wall Street Journal first reported this news and The Los Angeles Times reported the tentative opening date. Universal, who owns the Potter theme park rights, Warner Bros., who shares many of the merchandising rights, and Potter creator JK Rowling, who has creative approval over all of this, all declined to comment.
I went to Universal Studios Hollywood just a few short weeks ago and a few things struck me relating to this story. Most importantly, Universal is simply not worth its admission cost at the moment. At over $70, the park simply can't compare to its competition like Disneyland or Six Flags. Most of the rides, even the newest ones, already feel dated. Yes, they have the new Transformers ride coming in the next few months, and the world famous tram ride is always a blast, but the last two things to be added to the park  – The Simpsons Ride and the 3D King Kong experience – both feel like standard definition in a high definition world. They're fun, but with maybe 10 other worthy attractions and that's it, the whole park feels very underwhelming.
So now you add in The Wizarding World of Harry Potter. It's going to be great and a huge draw and that means the price will, of course, go up. However, I have no idea where this entire new world would go. Unlike Disneyland, Universal isn't build around themed worlds, unless you want to call upstairs and downstairs themed worlds (several of the rides, including the new Transformers, Jurassic Park and The Mummy, are down a massive set of escalators that take 15 minutes to traverse). Adding a new world will not only change the dynamic of the park itself, it'll make everything else seem very dated.
I'm all for The Wizarding World of Harry Potter coming to Universal Studios Hollywood. The news of it is some of the most exciting I can remember. However, Universal is going to have to really step up their game and think everything through before they jump into it.
Are you as excited for this as I am? Are you fans of Universal Studios Hollywood as it stands now?