Tom Cruise Close To Signing For Time-Loop Sci-Fi War 'All You Need Is Kill'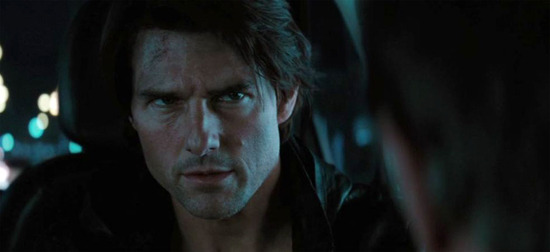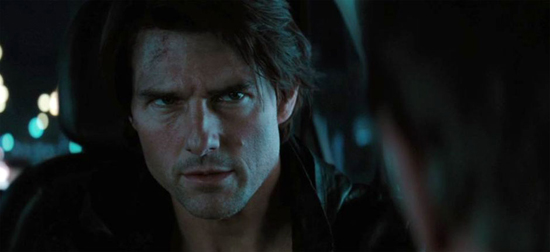 Looks like Tom Cruise is really going to star in Doug Liman's All You Need Is Kill, the film that has been given the shorthand description 'Starship Troopers meets Groundhog Day' thanks to a plot that follows a soldier in a future war who is killed, but relives his final day like a gamer replaying a video game level over and over until he is able to think and fight his way out of the loop. For now it also looks like All You Need Is Kill will be the title going forward – there was a point when we thought the film might be retitled. (And that could still happen.)
That makes the second big futuristic story Cruise is set to anchor — the other is Tron: Legacy director Joseph Kosinski's Oblivion. That one is likely to be Cruise's next movie, with All You Need Is Kill following after. Doug Liman has insisted to Cruise that the two sci-fi films will be completely different from one another, and whatever you think of Cruise, the simple fact is that we're getting two new sci-fi films that aren't based on big existing franchises, thanks in part to his interest in them.
Variety reports that Cruise hasn't signed a full deal with Warner Bros, but that he has been in "continued talks" with Doug Liman.
This would help answer the question of the film's budget, which was north of $150m, given that the film has to create a whole war against aliens with loads of action scenes. With Cruise on board, the movie becomes (theoretically) a done deal with respect to international sales.
Cruise is older than the character written in the original Dante Harper script, adapted from Hiroshi Sakurazaka's original book. But the rewrite by Joby Harold fixed that; I'm curious to know what else the rewrite changed, as Harper's script was a pretty fast, entertaining read.
If things work out, All You Need Is Kill will shoot in fall 2012. Here's the plot description of the book:
There's one thing worse than dying. It's coming back to do it again and again... When the alien Gitai invade, Keiji Kiriya is just one of many raw recruits shoved into a suit of battle armor and sent out to kill. Keiji dies on the battlefield, only to find himself reborn each morning to fight and die again and again. On the 158th iteration though, he sees something different, something out of place: the female soldier known as the Bitch of War. Is the Bitch the key to Keiji's escape, or to his final death?