First Look: Daniel Day Lewis Sporting His 'Lincoln' Beard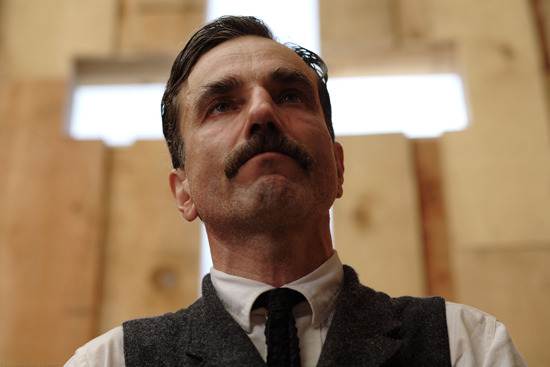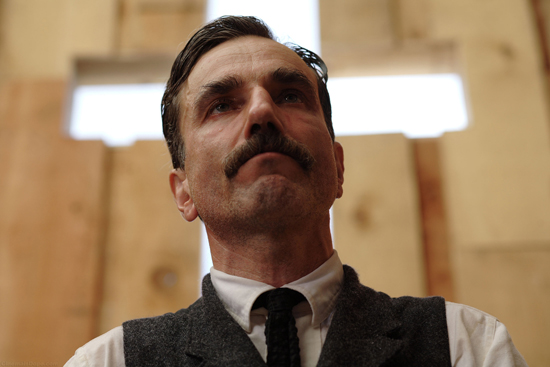 While most of us are still gearing up to see Steven Spielberg's next two movies, War Horse and The Adventures of Tintin, the filmmaker himself is working on the next thing. That next thing is Lincoln, which has been filming in Richmond, Virginia and stars Daniel Day Lewis as America's legendary 16th President. Though the film has been shooting since October, casting is still ongoing and we have yet to see any paparazzi shots of the incredibly famous cast (among them Sally Field, Joseph Gordon-Levitt, Tommy Lee Jones, John Hawkes, Hal Holbrook, James Spader, Tim Blake Nelson, David Strathairn, Jackie Earle Haley and David Oyelowo) because shooting was all indoors.
That's about to change, though, and one intrepid college student snapped a photo of Day Lewis in a local restaurant. He's not dressed as Honest Abe but that beard is unmistakable. Check out the image and learn more about the Lincoln shoot after the jump.
Thanks to @UVAMichael via Richmond.com and The Film Stage for the heads up.
[Photo removed at the request of the photographer, who found that he could make money off the image after a whole lot of sites ran it.]
/Film reader Bryan K. said the following on Twitter, and it's so perfect, I'm stealing it:
So, Daniel Day-Lewis as Lincoln looks exactly like what you think Daniel Day-Lewis as Lincoln will look like.
Even without the coat, suit and signature top hat, the image makes it pretty easy to picture exactly what Spielberg's Lincoln will look like. I'd imagine official images will be released in the coming weeks, especially since the film is already only a year away from release.
As I've previously stated, Spielberg's film won't focusing on Lincoln's full life. The script – written by Tony Kushner and based on the book Team of Rivals by Doris Kearns Goodwin – will only focus on the final four months of Lincoln's life leading up to his assassination at the hands of John Wilkes Booth.
If you'd like to see some shots of extras in the film as well as some of the production design that's going into shooting, head to WDBJ7.com where they have a video including some new shots.
What are you thoughts on Day Lewis' look? Do you think it's a forgone conclusion that he'll get an Oscar nomination for the role? Will audiences turn out for this film?