Alice Eve To Play Major New Character In J.J. Abrams' 'Star Trek' Sequel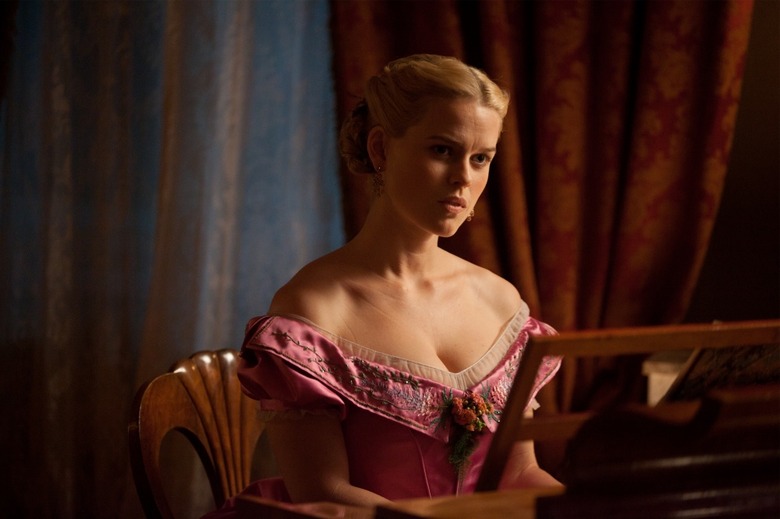 Not only might J.J. Abrams' 2013 3D Star Trek sequel be gaining a new cast member, word is the entire Star Trek universe is gaining one too. Alice Eve, best known for her lead role in She's Out Of My League and pivotal performance in the final season of Entourage, has reportedly beat out several other young actresses for a lead role in the sequel playing a character that's new to the canon. She'll join Benicio Del Toro and one more, yet to be cast, older villain, as the latest additions to the cast of the hit 2009 film. Read more after the jump.
Variety broke the news of this casting though, as per the Abrams way, the role is unknown. However, Variety's sources believe it to be "new to the Star Trek universe, unlike del Toro, who insiders believe will be playing someone familiar to Trekkies."
Does that mean she's a good girl? Bad girl? It seems to me like Captain Kirk could use a love interest and Eve just might fit the bill on that. It remains to be seen.
The other interesting tidbit from the report is that Abrams still has to cast one major role, described as "another villain, someone who's older and in more of a supporting character to del Toro." I'm not that well-versed in Star Trek but it seems like that could give a clue as to the identity of Del Toro's character.
Back to Eve herself, she's doing pretty well considering She's Out Of My League wasn't very well-received. She's in The Raven with John Cusack (that's the photo above) as well as Men In Black III to go along with a few other movies that slightly smaller. Variety says she beat out Teresa Palmer and Hayley Atwell for Star Trek 2 as well.
Do you like the idea of a new character being introduced? Does Eve fit in this universe?