Sony Will Distribute Fede Alvarez's 'The Evil Dead' Remake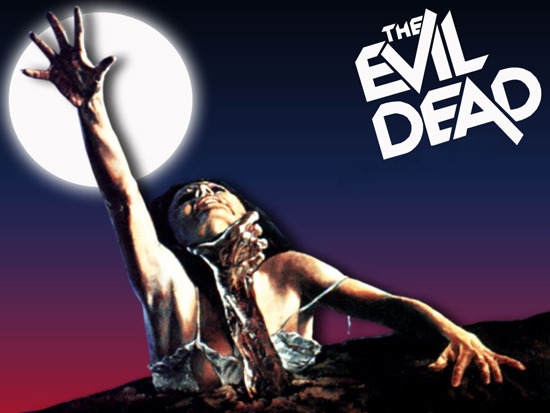 Here's a little bit of movement on that remake of The Evil Dead that Panic Attack director Fede Alvarez will oversee. The movie is based on Sam Raimi's fan-favorite original 1981 film, with a script Alvarez co-wrote with Rodo Sayagues before Diablo Cody did a rewrite.
Sony Pictures Worldwide Acquisitions and FilmDistrict have partnered with Sam Raimi's Ghost House Pictures to make a big deal to distribute the movie, with the bottom line being that Sony Pictures will distribute The Evil Dead in many countries, including the US.
Variety has the new, saying that the film is set to shoot in 2012. Longtime Raimi producing partner Robert Tapert said,
For 30 years, Sam, Bruce and I have been looking for the right home where we could return the deadites to the big screen. Amy Pascal and Jeff Blake at Sony and Peter Schlessel at FilmDistrict have always been incredible partners who share our passion for great storytelling as well as our obsession for scaring the pants off the audience. Together, we are looking forward to terrorizing a whole new generation.
We know that the story in this remake will not feature Ash, the iconic character played by Bruce Campbell in the three previous Evil Dead films. It will be a basic remake of the story from the '81 Evil Dead, with friends going to a remote cabin where they are plagued by an accidentally unleashed demonic force. If you want a bit of potentially spoilerish description about the details of the plot that are specific to this version, you can check here. And Diablo Cody recently said the remake would be "unbelievably violent." Take that for what it's worth.