Superhero Bits: Watchmen, Kick Ass 2, The Avengers, Hellboy, Batman: Arkham City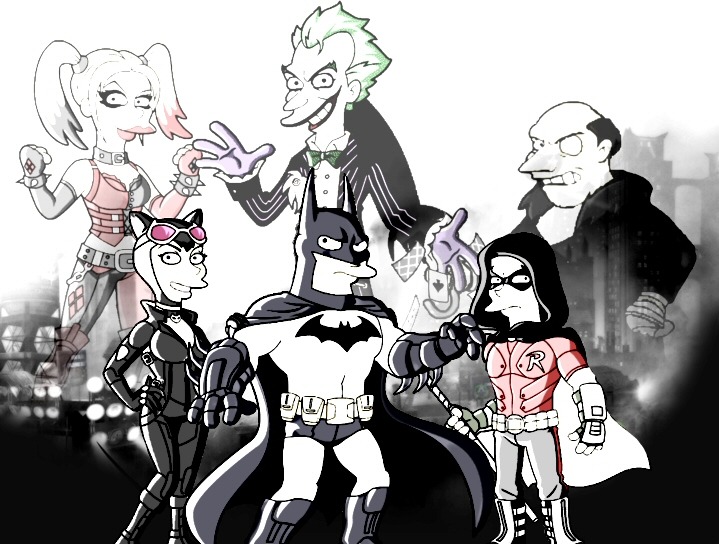 We may receive a commission on purchases made from links.
How many IMAX theaters will be showing The Dark Knight Rises prologue in the United Kingdom? Has The Wolverine been delayed after all? What comic book did an Illinois man find in his attic? Does Jeremy Renner think a Hawkeye solo movie is possible? How would Chloe Moretz change Hit Girl for Kick Ass 2? Read about all of this and more in today's Superhero Bits.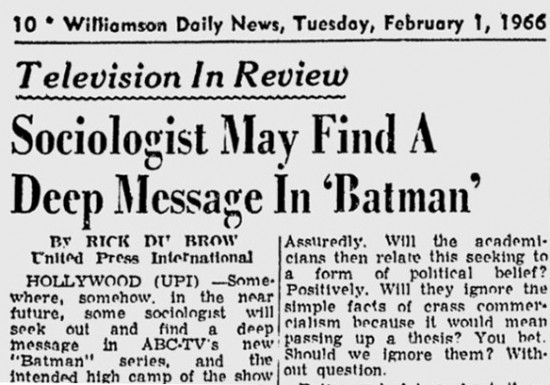 In 1966, a newspaper writer predicted a rise in the importance of Batman. Comics Alliance has much, much more on this.
If you live in the UK, I have some bad news. There are only four IMAX theaters in your country that use 70mm IMAX so there are only four places you can see The Dark Knight Rises prologue in a few weeks according to What Culture.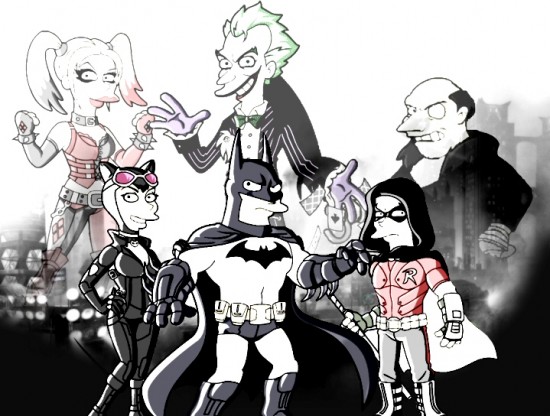 The characters of Batman: Arkham City get a Simpsons makeover by Dean Fraser over at Springfield Punx. Head there, or Geek Tyrant, for a better look at each one.
JoBlo reports The Wolverine has NOT been delayed.
/Film reader Gabriel V alerted us to this Watchmen trailer by dracudelishio made with Little Big Planet 2. It's pretty phenomenal.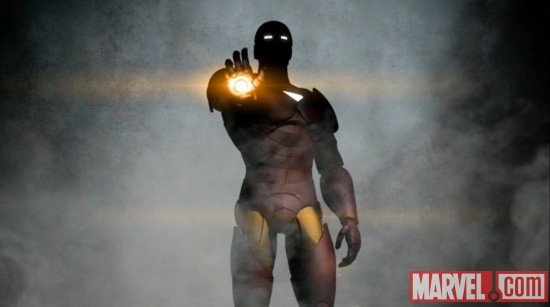 Marvel picks their top five moments from the DVD release Iron Man: Extremis. They'll be featuring moments from other movies in the new in stores Marvel Knights Animation Collection all week.
A man in Illinois had the best day ever when he was looking in his attic and found a copy of Amazing Fantasy #15, the first appearance of Spider-Man. Read more at the LaGrange Patch (via THR).
Due to the amount of graphics and images included in Superhero Bits, we have to split this post over TWO pages. Click the link above to continue to the second page of Superhero Bits.
This Fake Criterion of Batman & Robin is pretty amazing. Incredibly, it only got an honorable mention in their contest. It makes more sense when you look at the Back to the Future II one that took first place. I want. Bad.
Marvel has released all the character descriptions from The Avengers, according to Stitch Kingdom. Head there to read them all, but here's Bruce Banner:
After a gamma radiation experiment went awry, mild-mannered scientist Dr. Bruce Banner (Mark Ruffalo) found himself with a peculiar condition. When angered or provoked, he would transform into the uncontrollable, green-skinned monster known as the Hulk. Now, fearful of the damage that the Hulk could inflict, Dr. Banner chooses to live a discreet life in remote parts of the world, working to cure the sick and help the poor while trying to elude those who would take advantage of his ability to change into the enormous, green menace. When a mounting threat calls for Banner's specialized scientific expertise, S.H.I.E.L.D. Director Nick Fury recruits him, knowing full well that the incredible strength of Banner's alter ego, the Hulk, would be an asset to The Avengers.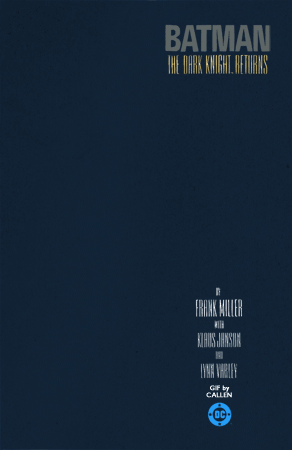 Comics Alliance posted a bunch of animated comic book covers of some of the most famous books of all time. That's obviously The Dark Knight Returns above. There are more at the link.
Get More: Movie Trailers, Movies Blog
MTV talked to Gary Oldman about how his character in The Dark Knight Rises has changed, if at all, from the rest of the movies.Collider asked Jeremy Renner if he thought a Hawkeye solo movie was possible in the future. His quote is below but head there or Coming Soon to read more thoughts on The Avengers:
I don't know. There are a lot of variables in that one. Would they want to make one? What would it be about? There are a lot of things. I suppose, if they all align, then it could be interesting 'cause I certainly like the character. But, I don't know what the future holds.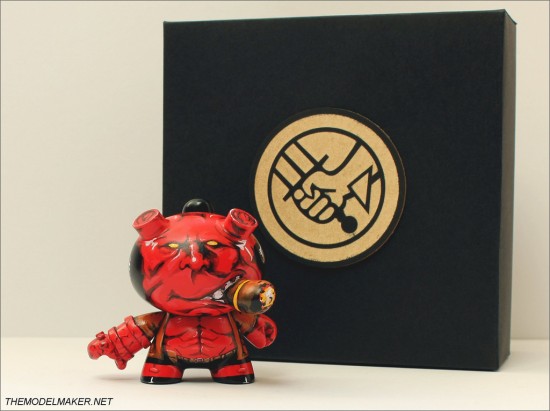 You can buy this Hellboy Dunny, made by The Modelmaker (via Toycutter) on eBay right now.
Chloe Moretz spoke to Showbiz Spy (via CBM) about what she'd want to do with Hit-Girl if Kick-Ass 2 gets made:
I know there is a second comic book but I am not sure about the movie yet. I'd train even harder and go even deeper with the character if I get the chance to be in the sequel. I'd love to do some more Hit Girl.