First Look At New 'John Carter' Trailer, From Good Morning America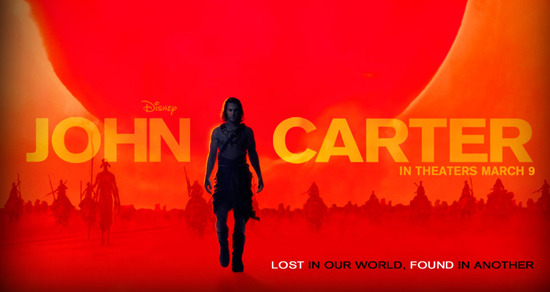 The brand new, full trailer for Andrew Stanton's adaptation of Edgar Rice Burroughs' epic tale, John Carter, will officially come online later today. However, audiences are already talking about it because star Taylor Kitsch showed up in Times Square to premiere the trailer on Good Morning America. That footage has now become available and the trailer is included. It's not in high definition, there's a watermark, but it's something to hold you over. Check it out below.
Thanks to Bleeding Cool for the heads up.
So, what do you think? It certainly looks about a million times bigger than it did in that first look. Does this improve your expectations after the first teaser?
When the full trailer comes online, we'll post it immediately, so check back here later.
EDIT: Andrew Stanton tweeted that the full version of the trailer will first premiere on Jimmy Kimmel Live tonight and go online this evening.