'Tim & Eric's Billion Dollar Movie' Teaser Trailer; Release Dates Announced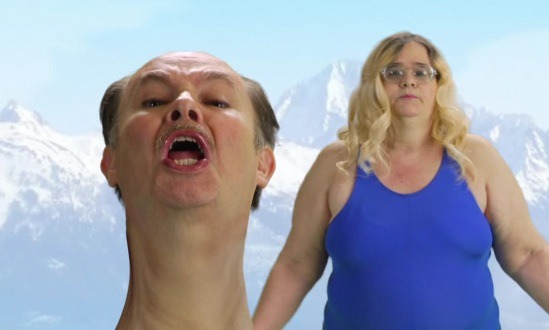 In the grand tradition of Tim & Eric, I have no idea what exactly it is you are about to watch. It is, without a doubt, 42 seconds of video teasing the release of Tim & Eric's Billion Dollar Movie, starring, written and directed by the team behind Tim & Eric Awesome Show, Great Job, Tim Heidecker and Eric Wareheim. According to this tease (a teaser trailer, I guess), it'll be released in theaters on March 2, 2012 and on-demand January 27, 2012. Previous reports have stated it's a movie about what happens when two men spend $1 billion on a movie and co-stars Zach Galifianakis, Will Ferrell, John C. Reilly, Robert Loggia, Jeff Goldblum, Will Forte and William Atherton along with its titular duo. But you'll see none of them in this trailer.
Check out the madness after the jump.
Thanks to Twitchfilm for the heads up and Funny Or Die for this teaser.
And here's a teaser image from Twitch as well. I'm not sure if it's official and, frankly, it doesn't really matter.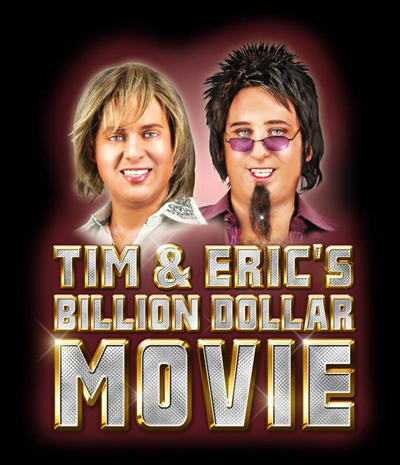 When the film went into production, Wareheim had the following to say, which goes along with the attitude of the teaser trailer.
It really is a benchmark in the timeline of American film comedies. The start of this production is going to be looked on as a day to remember. As principal shooting begins on a film that will change American comedy ... I just hope that the Academy is watching and they get on this boat early, because it's been a while since the Academy awarded the best picture Oscar to a comedy. It's long past due, but this film offers the Academy the perfect opportunity to award a best picture film to a comedy and maybe even preemptively. I don't know how that works, but we could be looking at a situation where the Oscar is awarded before the film is released.
Tim & Eric had a short film at the Sundance Film Festival last year so, with the above release dates mentioned, it would make some kind of weird sense if Tim & Eric's Billion Dollar Movie showed up at Sundance. And, if it doesn't, you'll be able to check it out pretty damn soon after.