Page 2: Transformers, Star Wars, Jim Henson, Game Of Thrones, Serenity, Doctor Who, The Wire, The Darkest Hour, American Reunion, Alien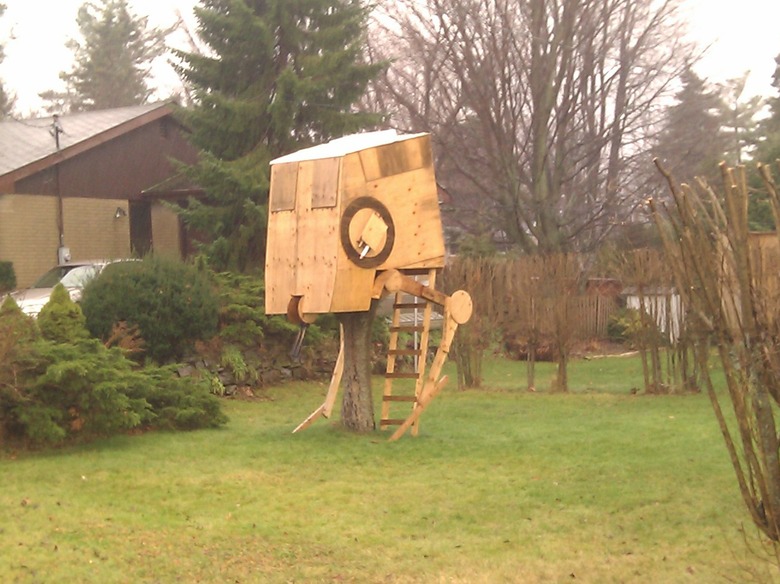 What is Page 2? Page 2 is a compilation of stories and news tidbits, which for whatever reason, didn't make the front page of /Film. After the jump we've included 46 different items, fun images, videos, casting tidbits, articles of interest and more. It's like a mystery grab bag of movie web related goodness. If you have any interesting items that we might've missed that you think should go in /Film's Page 2 – email us!
Header Photo: AT-ST tree fort.
Rejects takes a look at the sexual politics between Kermit and Miss Piggy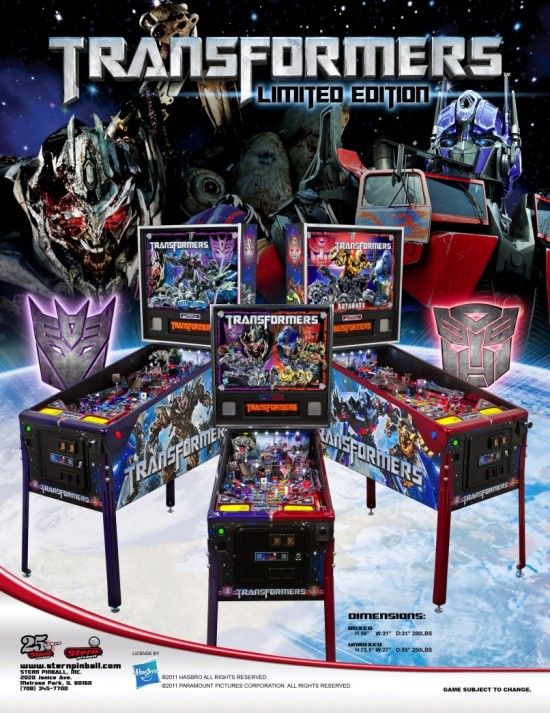 Transformers Limited Edition pinball is coming.Roger Ebert talks about favorite seats in movie theaters.
The 10 Rules of Movie Watching
JohnAugust.com explains how residuals work for screenwriters.

Blastr lists 10 easy (but awesome) DIY Star Wars crafts projectsThe Human Centipede II Banned in AustraliaHow to Achieve Ultimate Butter Distribution in Your Movie Theater Popcorn with a StrawKevin Smith had a temper tantrum on Twitter because The Independent Spirit Awards didn't nominate Red State.
Due to the amount of graphics and images included in Page 2, we have to split this post over a BUNCH of pages. Click the link above to continue the second page of Page 2.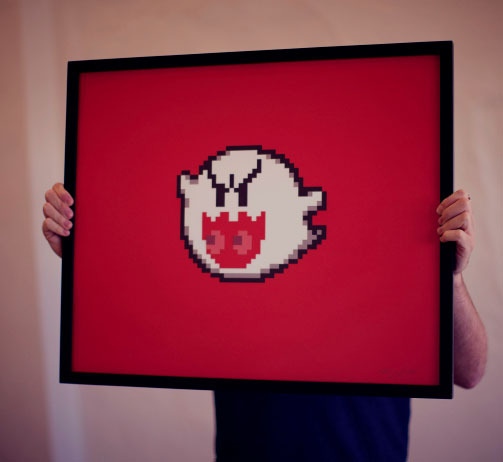 Olly Moss' "Double Ghost" print will go on sale on Wednesday November 30th noon eastern time for ONE HOUR ONLY.Diablo Cody Says the upcoming Evil Dead Remake Is 'Grounded In Reality And Timeless'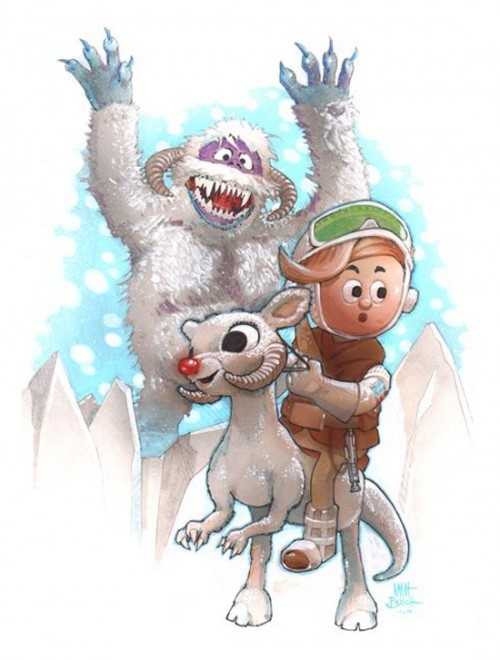 Rudolph The Red-Nosed Tauntaun
Liev Schreiber will star in Showtime's drama pilot Ray Donovan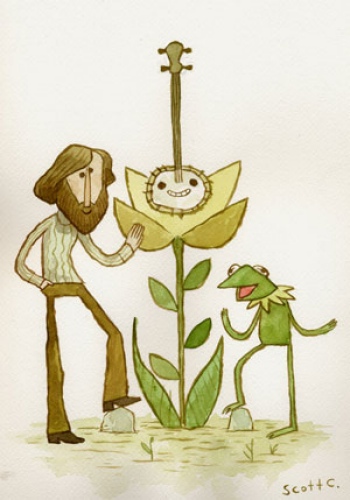 Scott C created this piece "The Banjo" for a Jim Henson-inspired art show at Gallery Nucleus.
The Tony-winning The Book of Mormon is now in the black.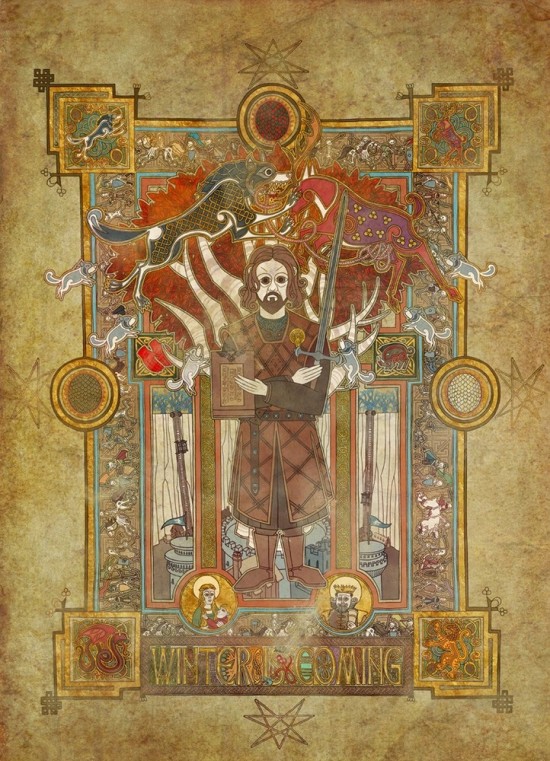 Bill Mudron illustrated this Game of Thrones poster  inspired by The Book of Kells.
Comedian and actor Patrice O'Neal has tragically passed away at Age 41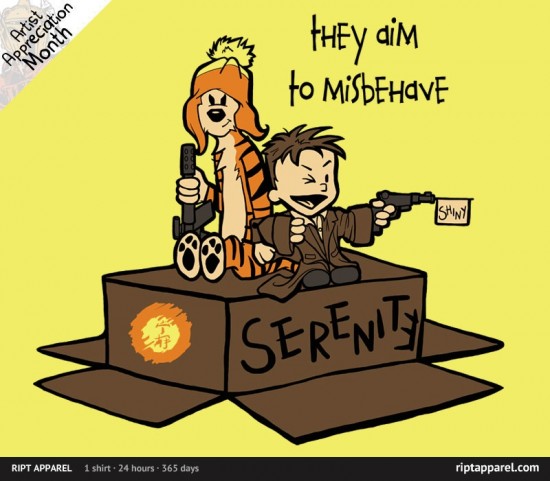 Today's t-shirt of RIPT Apparel is a Calvin and Hobbes/Serenity -inspired design "Malvin And Cobbes"
NerdBastards lists 10 Movies That Show Us How Not To Use A Business Degree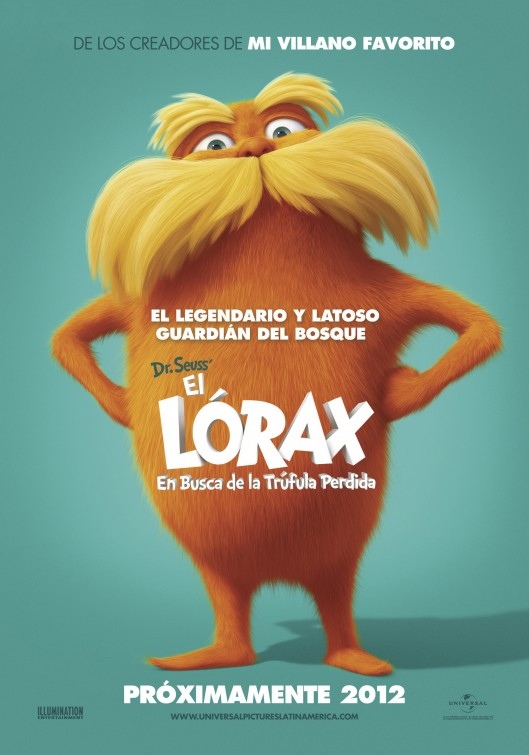 Check out the Latin American poster for The Lorax.
Cinemablend lists The 10 Most Ridiculous Final Destination Deaths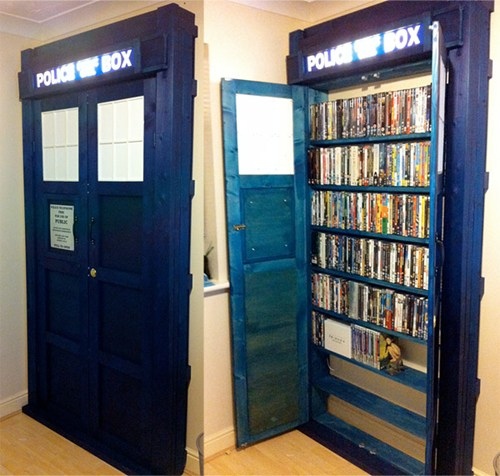 TARDIS Bookcase
Martin Scorsese wants antidote to 'theme park films'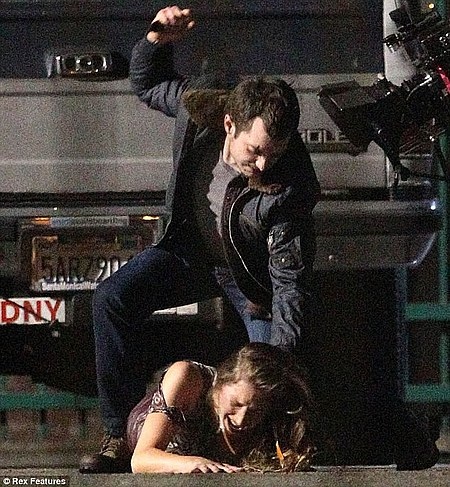 Check out the first photo of Elijah Wood in the Maniac remake.
EW lists the 10 Best Movie Prequels Ever
Video Suopercut: Opening quotes from The Wire
Twilight Saga: Breaking Dawn — Part I has surpassed $500 Million at the Global Box Office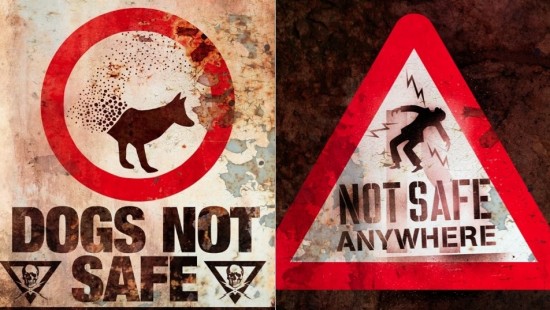 The Darkest Hour is copying the District 9 marketing campaign with alien warning signsWhatCulture lists the top 10 movie riots.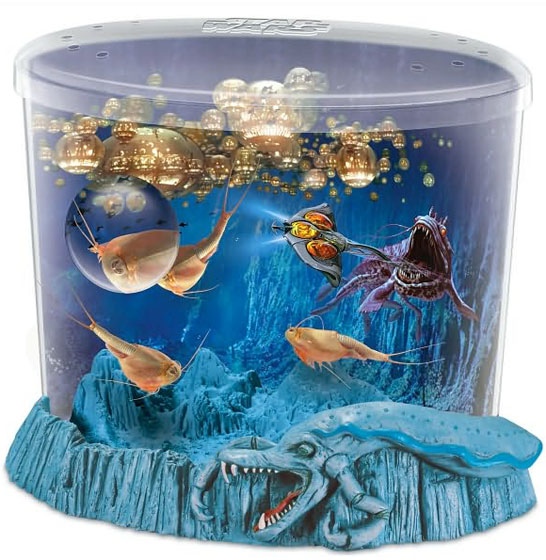 You can now buy Star Wars Naboo Sea Creatures (ie sea monkeys?)
SciFi lists 11 hilariously embarrassing movie apes prove how far we've come
Art with Salt: Darth Vader.
Blastr lists 10 incredible real-world sci-fi restaurants you could eat at today
Dave Perillo's The Nightmare Before Christmas screenprint is now on sale on ACME Specialty Art.Twilight studio Summit Entertainment has won a Legal Challenge Against Retailer Selling Bella Swan Jacket
Take a Behind-the-Scenes Look at American Reunion
BuzzSugar lists 5 Actors We Love Both Behind and In Front Of the Camera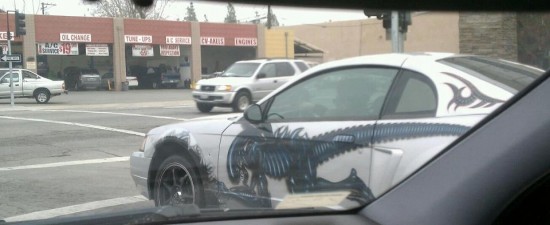 /Film reader Eric D spotted this Alien car on the road.
A long lost Walt Disney cartoon Hungry Hobos has been uncovered In a U.K. Archive
Watch a clip from Cameron Crowe's We Bought A Zoo.
The latest episode of the How Did This Get Made podcast features guest Damon Lindelof discussing Superman 3.
John Landis provides audio commentary for the trailer for The Longest Day in the latest edition of Trailers From Hell.WhatCulture lists the top 25 episodes of The Simpsons.UGO lists 11 Classic Cartoons We Want On DVD