M Night Shyamalan Joins Twitter And Facebook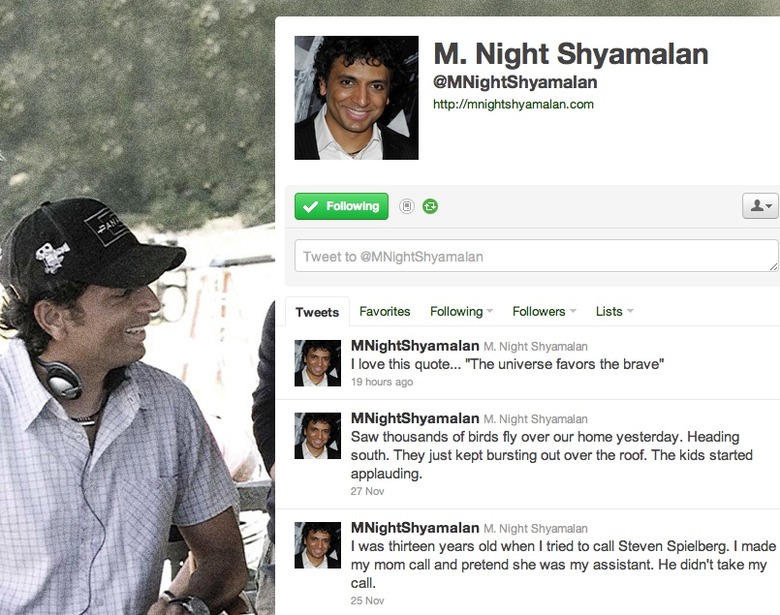 Say what you will about M Night Shyamalan, but one thing this filmmaker isn't is up to date on the latest promotional services offered by the internet. He only joined the web two years ago with a untraditional explorable haunted mansion website MNightShyamalan.com. And now M Night has finally decided to open up Twitter and Facebook accounts.  While his Twitter and Facebook are currently unverified, links to both of the accounts were shared on Google+ by screenwriter Gary Whitta. Seems good enough as verified to me, considering Whitta wrote Night's upcoming film One Thousand A.E..
Once the hottest new director in the business, Night's public reputation has reached an all time low after the release of The Happening and The Last Airbender. Even the mention of Night's name as producer in trailers for Devil resulted in groans in theaters around the world. Entering the social webspace might allow the filmmaker to connect directly with his fans and critics, and repair the relationship while he goes into production, on what many believe, will be the filmmaker's comeback film.