'Fright Night' Remake Screenwriter Marti Noxon Rewriting 'Ouija' And 'Tink'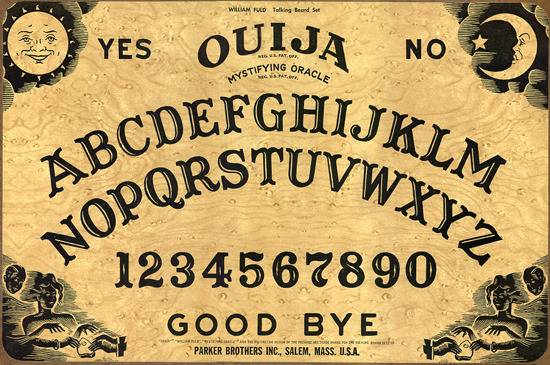 Marti Noxon's most recent theatrical release, Fright Night, may not have done massive business, but it certainly hasn't hurt her. In the wake of writing Fright Night the former Buffy writer and showrunner was brought on to Pride and Prejudice and Zombies by her Fright Night director Craig Gillespie, before both ended up leading the project.
And now Noxon is rewriting Ouija for Hasbro and Platinum Dunes.
Despite the fact that Universal recently decided not to finance Ouija, the project is still in development and hoping to get set up at another studio.
THR says that the film is still being designed as a family adventure that will ape The Mummy and the Indiana Jones films to some extent, with a focus on "a family who has to deal with otherwordly chaos that is unleashed."
Incidentally, Noxon was also recently revealed as the rewrite choice for another script, the live-action Tinkerbell movie Tink, which will star Elizabeth Banks. She told Movies.com,
I'm doing a re-write on Elizabeth Banks as Tinkerbell, kind of in the Enchanted world. It's about her coming to the real world in a non-fairy form. That's about all I can say about it, but part of my attraction to that was what we were talking about earlier [the aforementioned gender politics]. It's hard to write or even find a movie for eight- or nine-year-old girls that isn't about, ya' know, "I need a boyfriend!" I mean, Tinkerbell has a job! She's one of the few characters in that fantasy world that actually has a job. I have a seven-year-old daughter and I want more movies for her where afterward I don't have to make something up like, "You know, the job of running a kingdom is really hard work, and she and the Prince are going to have to communicate a lot..."
She also talked about her interpretation of why Pride and Prejudice and Zombies has had such a tough time getting off the ground:
Everybody seemed very pleased with where the script ended up, so it's really a little baffling. I would say it probably, in my suspicions, has to do with the marketplace. It's very hard to sell a comedy-horror concept. As much as it's already pre-sold and popular much in the same way Fright Night was, it's still a little risky. At the same time, you get a success like Zombieland, but then something will come along that makes people nervous again, so I feel like there's a little bit of that problem, particularly on the casting side. It's hard to find an actress who is super hot because they might not be inclined to take a risk on something that has a 70 / 30% chance of working, you know? I think it's more to do with the marketplace than the logistics of the actual project.