This Week In Trailers: Day Is Done, Dunderland, Quiz, Smiley, The Tall Man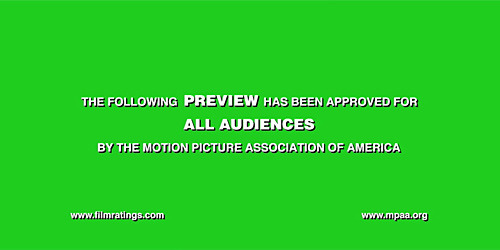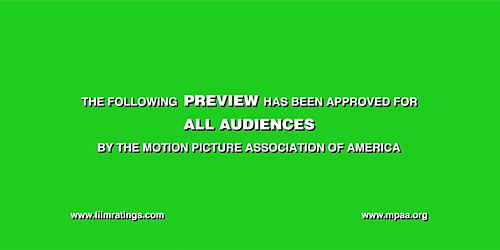 Trailers are an under-appreciated art form insofar that many times they're seen as vehicles for showing footage, explaining films away, or showing their hand about what moviegoers can expect. Foreign, domestic, independent, big budget: I celebrate all levels of trailers and hopefully this column will satisfactorily give you a baseline of what beta wave I'm operating on, because what better way to hone your skills as a thoughtful moviegoer than by deconstructing these little pieces of advertising? Some of the best authors will tell you that writing a short story is a lot harder than writing a long one, that you have to weigh every sentence. What better medium to see how this theory plays itself out beyond that than with movie trailers?
Day Is Done Trailer
Thomas Imbach seems to be one of those kinds of filmmakers who would eschew the kind of populist documentary filmmaking that has made stars out of guys like Michael Moore or Morgan Spurlock.
I don't purport to know what it is that Imbach is up to with this trailer, nor would I hazard a guess as I'm pretty sure I would be wrong, but what I see here is absolutely transfixing. I could not look away as this trailer looks to eschew the usual dog and pony parade for marketing a film.
The answering machine messages against images that have no discernible connection to the film proper is a bold choice and one that won't help to get hoards of mouth breathers into your movie but, like the trailer for General Orders No. 9,  that's not the point.
It's the current moment and how it informs this narrator's past that makes you wonder what it is that's on sale here. Is it the director's life that's on display here or is it someone else? It certainly is a slice of life movie that wants to take the back seat to everything else that's happening out this guy's window. From people walking by to modes of transport of all kinds operating under his watch, it's very voyeuristic but the angles from which we're looking the world make us feel like the ones looking out, not the ones looking in.
It's hard to put into words how images can evoke a feeling or a sense of connection but just lingering on the shots of hail falling outside a window or watching  a nice looking woman walking on a street it's all very comforting in a way that kind of surprised me. I can't imagine why we get a loop of random people's answering machine messages to the director but I don't care. What I do care about is knowing how at home Imbach is going to make me feel as we peer into his life but if it's anything like this trailer it'll feel cozy.
The Tall Man Trailer
After years of reading about one of my own elected officials being involved in a wrongful death suit, one of many that have been brought against him in recent years, I found this story to be particularly compelling.
Director Tony Krawitz does something unique in pitching this documentary as he wants to get us to the end of the beginning. By taking a story that will no doubt twist and turn and essentially boiling it down to two interstitials, that you had a guy walking down the street one minute and dead on a police floor within 45 minutes, you take the element of a meandering trailer and just get right to the quick.
The dropping of the festivals it has played at and incorporating the usual pull-quotes from high level publications demonstrate a good grasp of what this trailer needs to do before the first minute is gone. It's like a top, really, that is pulled tight and unwound quickly as the momentum we get from the kudos push us into the second half which just turns up the drama.
Instead of just focusing this story on one time in one far away location painting in broad strokes with making this a racial issue not only gives me a firmer grasp of what we're really talking about but now I'm able to connect, emotionally, to what is happening here. The back and forth that happens with people on either side of this story only enhances the effectiveness of the trailer as it becomes less about who is right but who is going to keep to their story, their position. Aboriginals versus the cops, you can't distill the story more than that.
Smiley Trailer
This looks like pure slasher fun. I love that it seems so removed from anything we've seen in some time that I welcome its arrival.
It isn't that director Michael Gallagher, at a ripe 23 years-old, looks like he's made a movie that is something you would have seen in the 80's but it's that Keith "Never Touch Another Man's Fries" David and it just looks like he's having a scene chewing good time here. He's doing everything from antagonizing a girl who is trying to report a crime to outright dismissing her. It's one of those character types that I miss in movies nowadays: the doubtful adult.
The music is perfectly used in this trailer, I'm wondering if they boosted Hans Zimmer's score from Incepton just to help the drama pop a little more, but in a trailer that lasts for no more than a minute you've got to use your time wisely. For the most part, this trailer does and it uses time to compact everything interesting about the movie into something that turns what perhaps is a B grade, direct-to-DVD horror film and elevates it.
Instead of showing what, ostensibly, is the most grueling and boring part of a horror movie, the target of the crazy killer who spends their time when not being stalked by talking extemporaneously about who the psychopath might be, we just get a highlight reel. If you're trying to see what you need to do to stand apart from every other young filmmaker who wants to make a horror film, this trailer is what you ought to emulate.
Don't give me back story, don't give me what will be lulls in the movie, and certainly don't give me uninteresting dialogue between characters casually talking, give me what this trailer brings in force. Nothing but chasing, yelling, hacking craziness. I may not know what the hell is going on or what in the world this is all about but for those of us who yearn for some solid horror thrills, the way the trailer keeps you constantly off balance with the number of disjointed moments of the movie we're given, this trailer does it right.
Quiz Trailer
Sure, Dick Maas has made an incredible awesome holiday film that's not enjoyable for the whole family with Sint. And actor Barry Astma really turned in something special for his work in Stricken. But, what we have here is a mishmash of the absurd and populist entertainment that, frankly, I could find myself enjoying.
Yes, it's high concept, really high concept. Whereby we see that the man who has decided to kidnap his wife and child is seated across from him in a restaurant and this man just allows the moment to play out? It's only slightly unbelievable but I welcome this as much as I welcome a good comic book every now and then; there doesn't need to be a whole lot of substance but if it's entertaining I'm willing to give it a go. And, based on how the trailer flows, I'm apt to do that.
There really is an element to looking at the inside from the outside as you read the translation and realize just how silly this all sounds when you consider how everything is set in motion but the trailer is willing to give up money shot after money shot just to entice you in thinking this is a movie you absolutely need to see once it comes out. Thing is, this is exactly the kind of movie you wait for to come out on the secondary market and this trailer, oddly enough, makes the case as to why you should wait. By pulling back the cover on what may have gotten this guy into the predicament he currently finds himself you lose a little bit of that enticement. [Via Twitch]
Dunderland Trailer
What the hell is it with the nighttime?
Directors Nils J. Nesse and Finn-Erik Rognan seem to have a film that depends more on understanding what it is about than it is peppering the trailer with a bunch of images that want to exploit the horror angle of the movie. I like that there is real restraint here as we go through the story.
What we learn doesn't change my interest in a tale that is about as old and busted as you can get. However, the trailer sells me once more on the idea that some guy goes nuts on his family and here we are telling this ghost story. There is no wasted moments as we move from guy killing his family to new person who doesn't know better obviously getting involved with the situation, accidentally of course.
I'm not completely positive that there is the victim who doesn't know they're going to become the victim, how original I know, but the amount of restraint shown in this trailer at least tells me there's more to discover here and they've already done a great job in stoking the embers of curiosity in me. It's not a long trailer, to be sure, but what is here thrills me a bit and is completely engrossing as you try and figure out how big the body count is going to be. Judging by what's here it looks like it'll be low. In that case, this film better deliver on what it's selling. [Via Twitch]
Nota bene: If you have any suggestions of trailers to possibly be included in this column, even have a trailer of your own to pitch, please let me know by sending me a note at Christopher_Stipp@yahoo.com
In case you missed them, here are the other trailers we covered at /Film this week: