Superhero Bits: Justice League, Captain America 2, X-Men First Class, Dark Knight Rises, Black Friday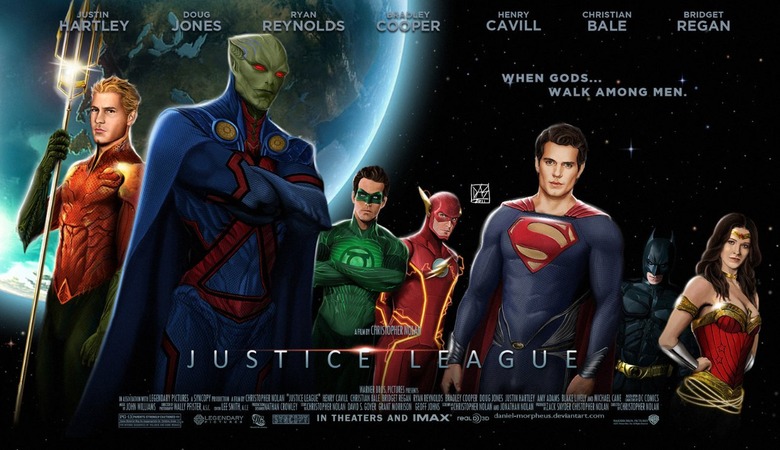 Want to see a few Black Friday comic deals? How about read Christian Bale's comments on his Dark Knight Rises co-stars? What do Marvel and DC heroes have to say about Thanksgiving? Does Hayley Atwell think she'll be back for Captain America 2 and which emotion does Michael Fassbender feel when thinking about an X-Men First Class sequel? Read about all of this and more in today's Superhero Bits.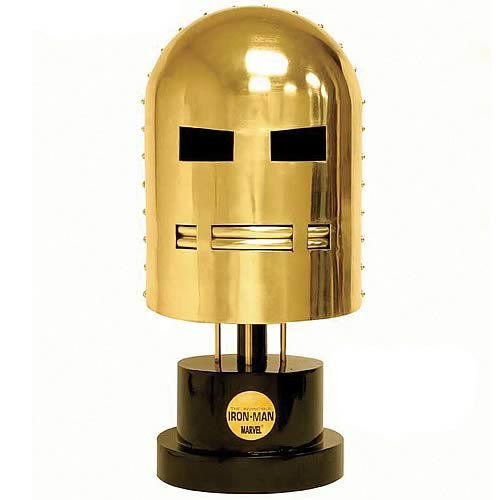 Comic Book Movie has a round up of some cool comic related Black Friday deals, including the above Iron Man helmet, originally about $400, on sale for $100.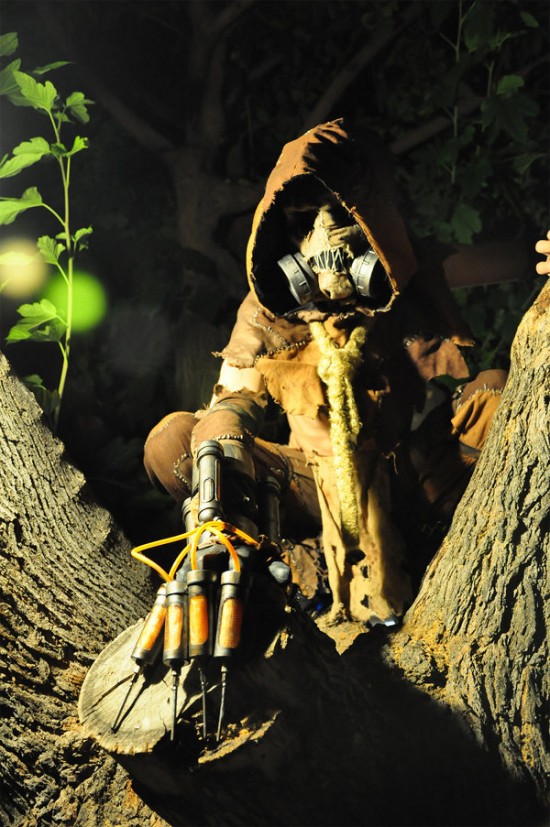 There's cosplay, and there's COSPLAY. This is the latter. Just an insane Scarecrow costume by grimdarkkommissar (via Fashionably Geek).
Christian Bale spoke to The Inquirer (via Batman News) about all his Dark Knight Rises costars. Here's one of his quotes, about Anne Hathaway:
I had plenty of scenes with Anne. And I was there when we did the screen test for her. The thing that I said to Chris [Nolan] that day was that there were many very accomplished actresses who had read for the role. I'm terrible at auditions, so I'm very impressed when somebody really seems to acquire an ownership of a character without having worked on it or prepared for some amount of time. I saw that in Anne. When Chris watched the screen test, he agreed that Anne did a wonderful job. In many ways, she has the hardest job. There are a number of people who feel that the Catwoman role has been defined previously. So, I always saw Anne's role as being the toughest job of any of us. In my case, I've stopped referencing outside sources. I now reference Chris' own world of Batman as a guide to what I will continue doing.
ItsJustSomeRandomGuy uses Marvel and DC toys to teach us the true meaning of Thanksgiving.Geeks of Doom has analyzed Christopher Nolan's latest quotes and surmised something pretty telling about The Dark Knight Rises.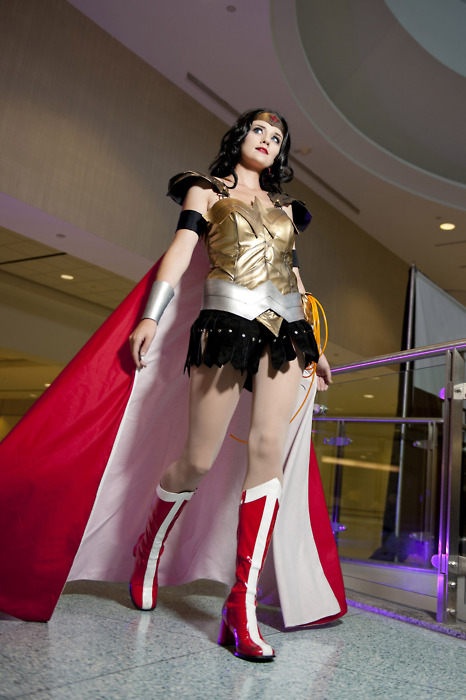 Here's another fairly incredible cosplay of Donna Troy, aka Wonder Girl, from Dangerous Ladies. (via CosGeek)
OMG Facts says Adam West has a Batman symbol inside his teeth.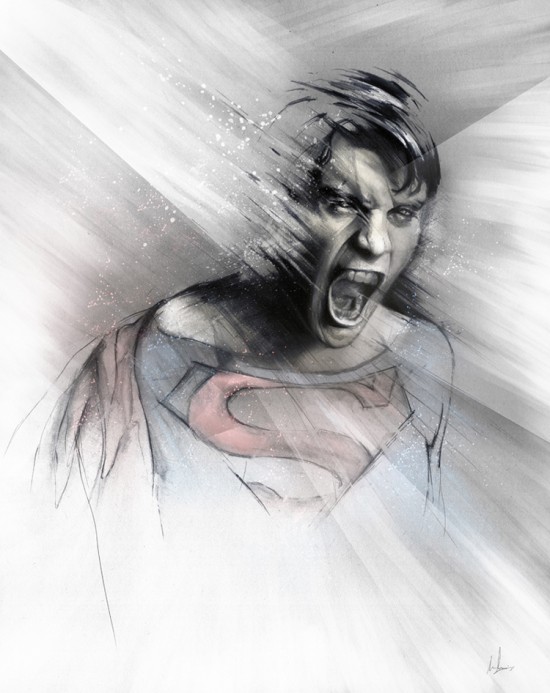 Superman very rarely looks so angry so this drawing by Alexis Marcou is sure to elicit different reactions. Thanks to Geek Tyrant.
Not sure how this would work but Hayley Atwell tells a UK press outlet (via CBM) she'd love to return for Captain America 2:
I haven't heard anything. There have been talks... there's a possibility. I know they're either writing it now or they have written it by now, so I've moved on in another direction, but of course if they were to bring me back or ask if I was interested I'd definitely love to go back and revisit that role and develop her. That would be wonderful.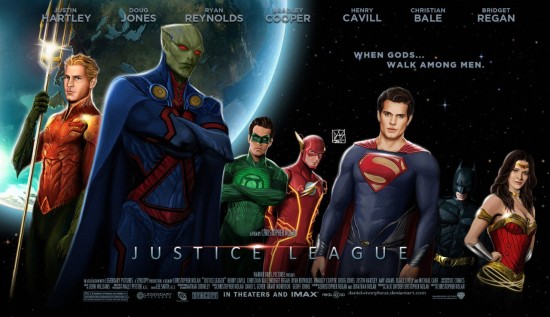 Deviant Artist Daniel Morpheus did this beautiful poster for a Justice League movie we'll never see. Thanks to CBM for the heads up.
Michael Fassbender spoke to Total Film about his potential excitement about X-Men First Class 2. There are more quotes at the link:
James and I were getting sort of giddy with the prospect of the next one. I want to see how Professor X becomes Professor X because he's starting his journey at the end of this film but I've made my transition into Magneto.