Elijah Wood Suggests 'Lord Of The Rings' Could Eventually Get 3D Re-Release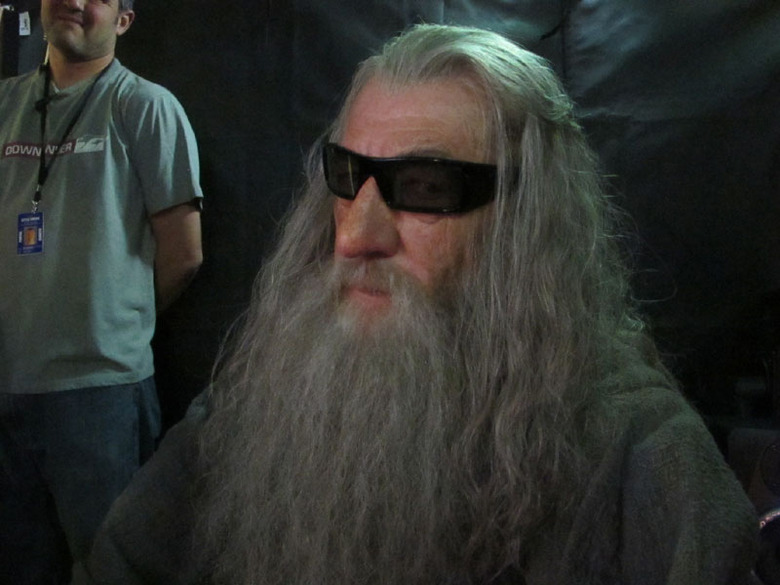 It makes perfect sense if you think about it. The last video blog Peter Jackson released from the set of The Hobbit was all about 3D and in it you could see his inner geek pouring out. He seems to really be enjoying capturing Middle Earth in 3D. Movies such as The Lion King and presumably Titanic and Star Wars Episode 1 are set for successful 3D theatrical renaissances, so the possibility of a 3D re-release for Jackson's signature The Lord of the Rings trilogy simply fits.
In a recent interview, the star of those films, Elijah Wood, said there have been discussions about just that and, if it's done right, he's all for it. Read his quote and more after the jump.
In an interview with Den of Geek, Wood said the following:
I think it would be cool to see. There's talk of releasing a dimensionalised trilogy eventually. I'm okay with doing post-process 3D, as long as someone takes the time. What I'm upset about is when a movie doesn't have the budget and the time to devote to it and they're not fine-tuning the detail of that, because it can look really bad and cheap. But I know that they wouldn't dimensionalise it unless it was a super meticulous process.
He continued:
I mean, Titanic's coming out in 3D now, and Star Wars: Episode I – The Phantom Menace, which means we have to wait three movies to get to the fucking good shit, it's unbelievable, I'm like, we have to wait three years for that? You're doing Episode I first? [frustrated squeal], what a bummer!"
With both The Adventures of Tintin, which he produced, and The Hobbit: An Unexpected Journey, Peter Jackson is one of several heavy hitting directors finally embracing 3D. James Cameron, of course, is paramount among them but he's now joined by Martin Scorsese, Ridley Scott, Steven Spielberg, George Lucas and Jackson. It's because of these men using the technology in new and expressive ways that 3D isn't dead yet.
If the chips falls into place, though, when might this happen? Well Jackson is preoccupied for the next few years with the two Hobbit films and the 10th anniversary of Fellowship is a mere month away. A good bet would be the 15th anniversary of Fellowship in 2016 or, maybe, timed with the 10th anniversary of Return of the King and release of The Hobbit: There and Back Again in 2013. Imagine an epic, 5 film 3D marathon?
Do you want to see the Lord of the Rings Trilogy in 3D?