Gary Oldman Won't Be In 'Akira', Ken Watanabe Offered Colonel Role Instead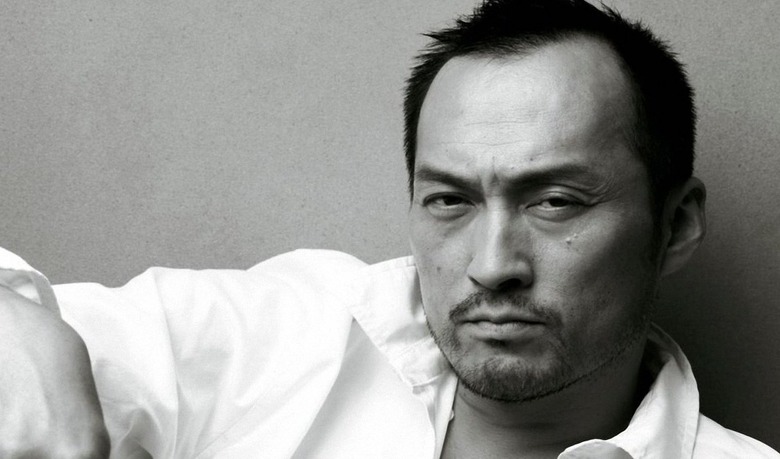 Say what you will about Jaume Collet-Serra's live-action Akira, but the casting folks have been making some pretty intriguing choices so far. Okay, so Garrett Hedlund and Kristen Stewart haven't exactly gone over great with the fans. But the first two actors we heard of getting offers were Helena Bonham Carter and Gary Oldman, with Keira Knightley being "approached" at some point and the likes of Michael Pitt and Paul Dano testing for the part of Tetsuo.
Now the bad news is that Warner Bros. has been unable to close its deal with Oldman — but on the plus side, they've given the offer to Ken Watanabe to replace him. More details after the jump.
As Twitch, who broke the story, points out, Watanabe is one of only a handful of Japanese actors who are known at all in the U.S., and he's very talented actor who's respected both in his native country and here in the States. In 2004, he was nominated for the the Best Supporting Actor Oscar for his turn in The Last Samurai. No doubt it also helps that Watanabe's last outing with the studio, last summer's Inception, was a huge critical and commercial hit.
If Watanabe takes the role, he'll be playing the part of the Colonel, who runs a government team that runs tests on potentially psychic subjects. The casting is just in the offer stage at this point, so it's by no means certain Watanabe will decide to sign on. Still, as much as I still don't really like the idea of Collet-Serra's Akira, if it must happen I'm grudgingly pleased that they're trying to get good people on board. Watanabe seems like an excellent choice.