Jeremy Renner Says 'The Bourne Legacy' Is "More Expansive And Bigger" Than Previous Bourne Movies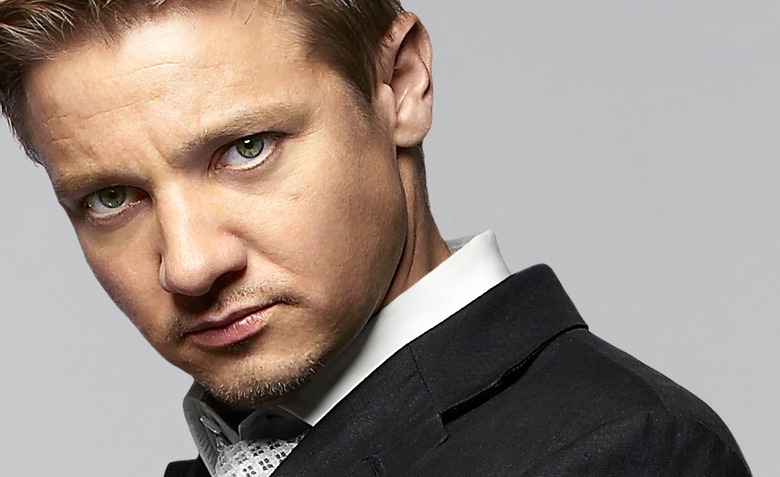 There's a new Bourne movie planned for release less than a year from now: Tony Gilroy's The Bourne Legacy, which features Jeremy Renner as a new killer agent trained by the same people who put Jason Bourne (Matt Damon, who won't be in this film) into action.
We don't know too much about the new film aside from some of the cast (Rachel Weisz, Edward Norton, Oscar Isaac, Joan Allen, Albert Finney, Stacy Keach and Scott Glenn) and the fact that this is a spin-off that establishes a parallel storyline to the existing Bourne movies, and may explain a few small details from those three films.
As he promotes Mission: Impossible – Ghost Protocol, Jeremy Renner is starting to talk a bit about The Bourne Legacy, and you can read his first comments below.
Empire talked to the actor, who said,
My character is called Aaron Cross, but he ends up having a bunch of different names. For fans of the franchise, [The Bourne Legacy] has that same ticking clock, but it's a new programme and new characters.
...it's that same deal, it's just a new set of agents with a different leash. It's the same tempo and pace but more expansive and bigger. The differences are pretty vast but you'll know it's a Bourne movie.
So, not much to go on there, but it's a beginning. I like the idea that, after writing for all the Bourne films, Tony Gilroy is taking his chance as director to go a lot bigger than the previous three. He tried to make a fairly big heist thriller in Duplicity, which I don't think quite worked out, so I'm pulling for him to have a lot more success here.
The Bourne Legacy will hit theaters on August 3, 2012.