Sylvester Stallone Producing 'Rocky' Musical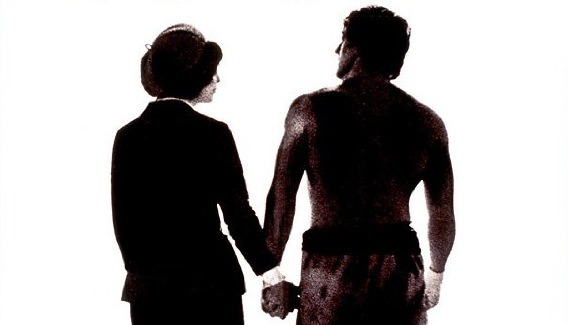 From the files of "so crazy it just might work" comes Rocky: The Musical, a new stage show being developed by star Sylvester Stallone and world champion boxing brothers Wladimir and Vitali Klitschko. And though my initial reaction was to dismiss it as another Broadway disaster — Rocky belting out showtunes? Really? — there's something about the idea that actually makes a weird sort of sense. The fact that Stallone's getting together a crack team to bring the story to the stage doesn't hurt matters, either. More details after the jump.
While the original films revolve primarily around, y'know, boxing, Stallone says the musical will focus more heavily on the romantic angle of the tale. "At the end of the day, Rocky is a love story and he could never have reached the final bell without Adrian," Stallone explained. "To see this story coming to life on a musical stage makes me proud. And it would make Rocky proud."
Though the combination of boxing and musicals seems like an odd fit at first, the Rocky movies have exactly the kind of grand, sweeping emotion that'd translate well to the medium. It also helps that the sport itself has a graceful physicality that could nicely complement any dance sequences, or maybe even be reinterpreted as athletic choreography. Throw in the slight shift in focus to put a crowd-pleasing love story front and center, and it actually becomes pretty easy to see how Rocky: The Musical could work.
What's tougher to swallow, however, is the ironic fact that the all-American hero will be singing and dancing in German before he ever makes his English-language debut. Rocky: The Musical is slated to premiere in Hamburg, Germany in November 2012, after which Stallone will take an English version to stages around the world.