Superhero Bits: X-Men First Class 2, The Avengers, The Amazing Spider-Man, The Dark Knight Rises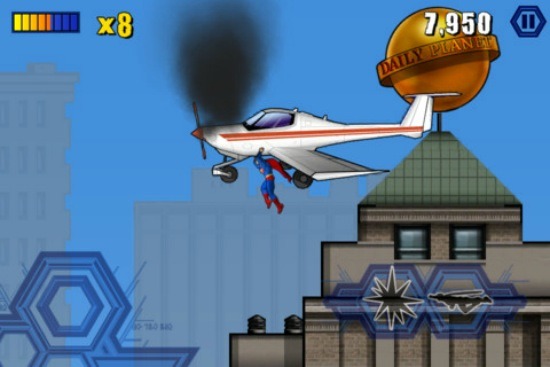 Want to see some new set photos from The Amazing Spider-Man? How much does James McAvoy know about the X-Men First Class sequel? What does the new Avengers website reveal about the characters? Has Paul Bettany been asked to return for the film? Did Donald Glover talk about Spider-Man in his new Comedy Central special and what is the best Superman video game of all time? Read about all of this and much more in today's Superhero Bits.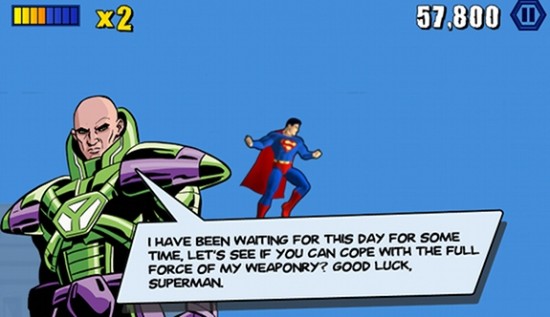 MTV says the new Superman game for IOS is "the best Superman video game I've ever played."James McAvoy spoke to Collider about the X-Men First Class sequel and, while not revealing anything, did give some cool insight. Here's a piece, head there for more:
I've heard a little bit about what's happening. The director has got a fantastic idea for what the story will be. I can't really tell you what it is because we may or may not make that, but we've got to do something intelligent with it. I can't speak for Michael's character, but for my character, he's got some major shit to deal with. He's just been paralyzed and he's been betrayed by the person who he's probably come to care about more than anybody else in the world, and he's the guy who did it to him....That's a huge thing that we have to deal with and we need to see that. If we don't see that, I feel like it would just totally wallpaper over the fact that this guy has been completely physically compromised. That's an important thing for me. Other than that, I don't know. We're still waiting for Fox to greenlight it. I think what they're doing really well is that they're not just rushing ahead and making another one because it did well. They are just trying to get a decent story together. If they don't get a decent story together, then we probably won't do another one because it can be a stand-alone film. We shouldn't just make another one because we want to make some money. There needs to be a good script there.
The podcast 24 Panels Per Second contacted us to let us know their new episode focuses on the original Ghost Rider.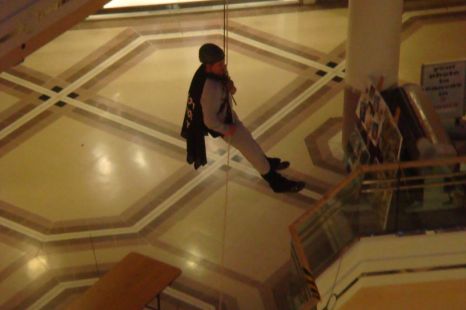 A man channeled Batman when he repelled from the top of a shopping mall to the floor to propose to his girlfriend. Thanks to Metro for the story an image.
Christian Bale spoke a bit about Bruce Wayne's character in The Dark Knight Rises. He said the following at a recent press junket thanks to CinemaUOL (via Comic Book Movie). There's more on the link:
We agreed that Bruce Wayne is absolutely sincere as Bruce Wayne, and as Batman utterly sincere. But Bruce Wayne, the playboy, is a pure facade, it's a lie he has, somehow, to control one side of your soul that's not really under control. In fact, only Alfred knows who he is.
Stan Lee is launching a new, official website. Thanks to Bleeding Cool for the heads up.
Seventeen tons of marijuana was seized in San Diego recently. It's street name? Captain America.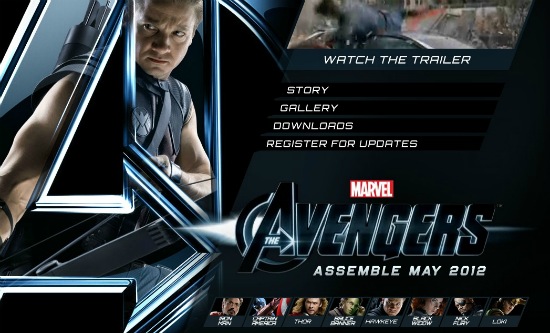 Marvel has launched its official website for The Avengers and it has some new, detailed character descriptions that hint at plot points from the new movie. Plus, wallpapers!
Didn't think Michael Shannon could say more about his audition process for the role of Zod in Man of Steel? You'd be wrong. The Times of India (via CBM) ran a bunch of quotes like this one:
I was thinking, 'There's something wrong here. This is one of the largest films around. I'm not Robert De Niro – I don't understand why this is being plonked on my lap.'
Hasbro revealed a huge list of toys they have coming out for The Avengers. Some potential spoilers here, but good none the less. Thanks to Marvelous News (via CBM).
Due to the amount of graphics and images included in Superhero Bits, we have to split this post over THREE pages. Click the link above to continue to the second page of Superhero Bits.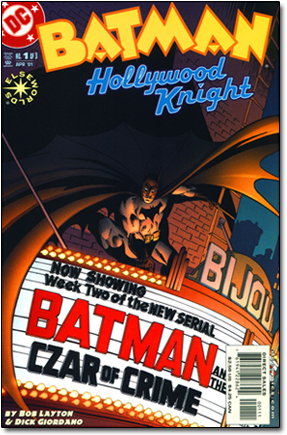 Cracked listed the seven stupidest attempts to reinvent Batman in the comics including Hollywood Batman.Paul Bettany has finally been asked to return as J.A.R.V.I.S. in The Avengers according to IFPress (via CBM).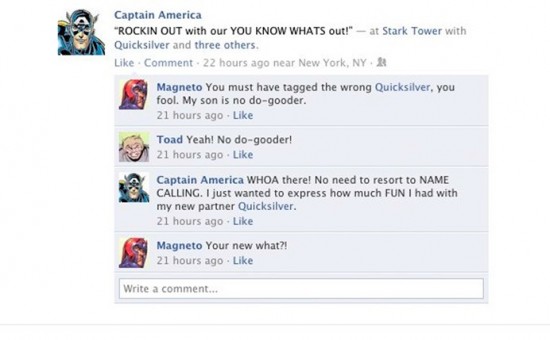 The guys at Dorkly (via CBM) are at it again with another public superhero Facebook outting. The image above is just the first of a long, funny exchange between Quicksilver and Magneto.
Newsarama lists their picks for the ten best Batman villains of all time. Some are obvious, others are not.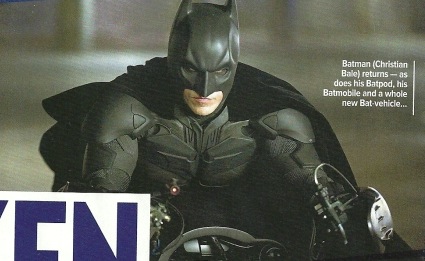 Comic Book Movie posted this new look at Batman on the Batpod in The Dark Knight Rises. It's from the Empire article.
Here's an awesome, Avengers-related excerpt from a new Scarlett Johansson Vanity Fair profile:
Even though Iron Man 2 was 'one-for-them,' I'd never done anything like that before. I'd never been physically driven in something, or a part of something so big," Johansson recalled. "For The Avengers, I've spent so many months training with our stunt team, and fighting all the other actors, it's crazy. I do nothing but fight—all the time. I have humongous muscles, by the way." She offered me a bicep. I hesitated to touch celebrity flesh. "Go on." I gave it a gentle squeeze. She was right; it was hard as a rock.
Over the weekend, Donald Glover's stand-up special, Weirdo, premiered on Comedy Central and he starts the show talking about Donald For Spider-Man. CBM found the video.
If you love hearing Henry Cavill flying his nerd flag in relation to playing Superman in Man of Steel, this Los Angeles Times interview is a must read.
THE FINAL PAGE CONTAINS SPOILERS FOR THE AMAZING SPIDER-MAN.
Due to the amount of graphics and images included in Superhero Bits, we have to split this post over THREE pages. Click the link above to continue to the third page of Superhero Bits.
[photos removed]
The Amazing Spider-Man is still shooting in New York and The Daily Mail (via Coming Soon) unearthed some new photos. That's Andrew Garfield in an early Spidey costume. Click the link to see Rhys Ifans transforming from Dr. Connors.
For good measure, here's a photo from Newscom (via CBM) of a webbed up criminal given up to Denis Leary's Captain Stacy in The Amazing Spider-Man.