Showtime Renews 'Dexter' For Two Possibly Final Seasons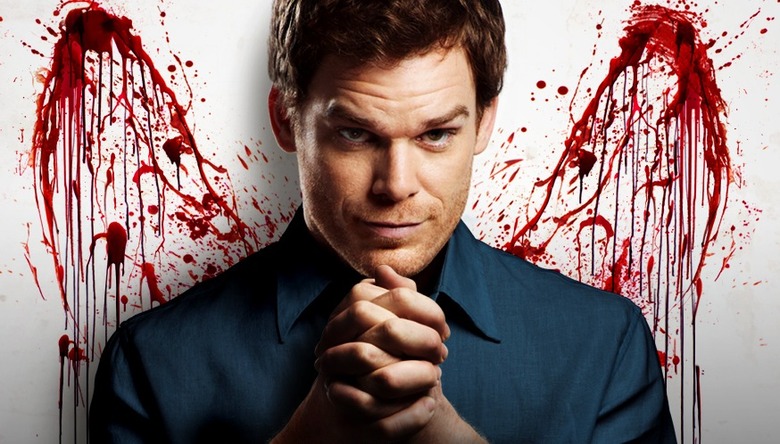 Over the years I've wondered how long Showtime could possibly sustain a reasonable storyline for Dexter. The early tension between Dexter's human nature and his 'dark passenger' was fun to watch, as was his constant juggling of dual lives. But how long can that go on? We like seeing Michael C. Hall kill people, but there's a point where it just becomes untenable. (Even co-star Jennifer Carpenter recently said "it's harder and harder to justify" the fact that her character doesn't realize her brother is up to something.)
With Dexter as a massively popular show for Showtime, however, there has been little reason for the company to look to the series' end. But that's where we are now. Michael C. Hall just signed a new deal to stay with the show for two more years, and Showtime immediately renewed Dexter for seventh and eighth seasons. Even with that in mind, there is now an end for the story in sight, and a Showtime exec says the eighth season will likely be the end.
Deadline talked to Showtime entertainment president David Nevins today, who said that as the company negotiated a new contract with Michael C. Hall,
The biggest question was: what is the trajectory of the show creatively? And after speaking with (executive producers) John Goldwyn, Sara Colleton and Scott Buck, it became pretty clear that there was a very clear 3-year trajectory. Once we established that, this became a very simple negotiation, which went down pretty quickly.
That "3-year trajectory" includes the current sixth season, and the two that were just announced today. And will that be the end, for real?
I'm not going to say with absolute certainty that this is the end, but that is the likely scenario, that the series is moving towards a definite end.