Casting Bits: Yvonne Strahovski In 'I, Frankenstein', David Oyelowo In 'Lincoln', Elle Fanning And Alessandro Nivola In 'Bomb'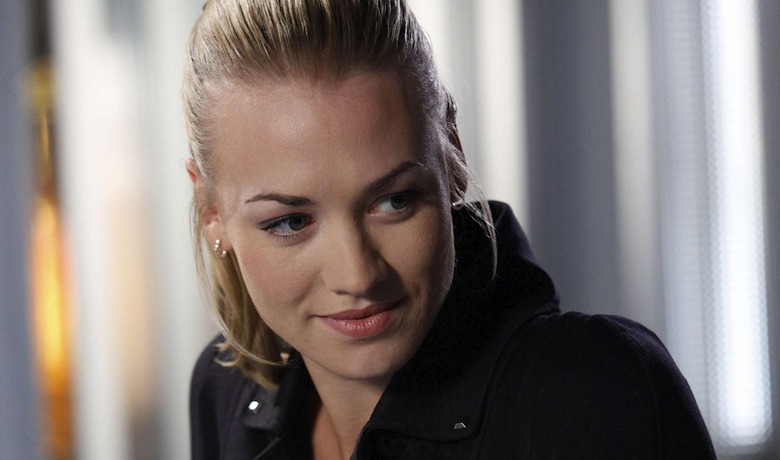 Chuck actress Yvonne Strahovski is in final talks for I, Frankenstein, Stuart Beattie's adaptation of the comic book by Kevin Grevioux. Aaron Eckhart leads the cast as Frankenstein's classic monster, who in the present day goes by Adam and stands between humanity and the supernatural demons who would overtake them.Bill Nighy was previously announced as being in talks to play the villain, a demon prince determined to unlock the secrets of Frankenstein's reanimation. Strahovski is negotiating for the female lead, a scientist who's tricked by the demons into helping them create an undead army. Miranda Otto and Socratis Otto (no relation) also star.
Strahovski recently starred in Killer Elite with Jason Statham, Clive Owen, and Robert De Niro, and will next appear in My Mother's Curse with Seth Rogen, Barbra Streisand, and Adam Scott. I, Frankenstein is scheduled to begin shooting this winter in Australia. [The Hollywood Reporter]
After the jump, rising star David Oyelowo books yet another high-profile project, and Elle Fanning and Alessandro Nivola try to stop things from exploding.
Oyelowo joins an impressive cast that includes Joseph Gordon-Levitt, Sally Field, Tommy Lee Jones, Jackie Earle Haley, and of course, Daniel Day-Lewis as Honest Abe. Lincoln is currently shooting for a late 2012 release. [Deadline]
Elle Fanning and Alessandro Nivola are signed on for Bomb, by Orlando writer-director Sally Potter. Fanning will star as a brainy young rebel involved with the anti-nuclear movement in 1960s London, while Nivola will play a writer who has an affair with his teenage daughter's best friend.
Also on board is Alice Englert, daughter of filmmaker Jane Campion, who'll play as boy-crazy young activist. Given those character descriptions it's probably a reasonable guess that Nivola will be playing Fanning's father, though until we hear confirmation we can't be sure. According to the Belfast Telegraph, production is slated to begin in February. [Deadline]