Gerard Butler And Ridley Scott Team For Fact-Based Thriller About African Coup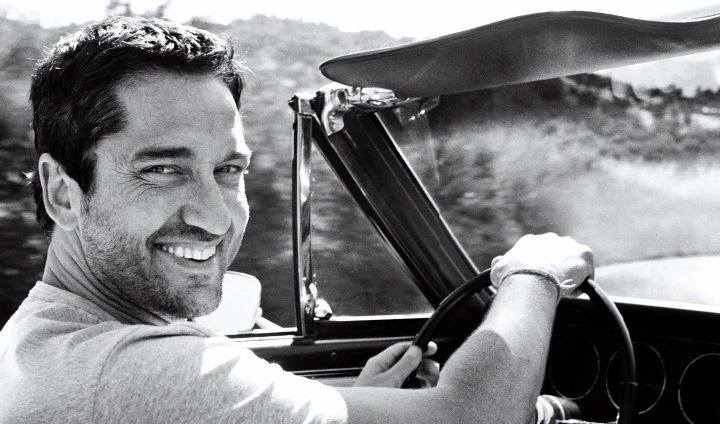 Even as Ridley Scott mulls over helming the "female Lawrence of Arabia" biopic Gertrude Bell with star Angelina Jolie, the filmmaker has signed on to direct and produce yet another project through his Scott Free banner — this one a fact-based thriller starring Gerard Butler. The 300 star would play Simon Mann, a former British army officer who attempted in 2004 to stage a coup against the president of Equatorial Guinea. If you're not up on your world events, here's a bit of a spoiler alert: Things don't go exactly as planned. More on the project after the jump.
Of course, depending on how Scott decides to arrange his schedule, it could be some time before this actually gets off the ground. In addition to this movie and Gertrude Bell, Scott's also considering Gucci, about the tumultuous relationship between fashion scion Maurizio Gucci and the ex-wife who plotted to murder him (Natalie Portman has been "mentioned" to star); Child 44, a child murder mystery set in Stalinist Russia; and the Blade Runner sequel. Plus, depending on how Scott's next film Prometheus performs at the box office next summer, he could have a sequel for that on his plate as well.
Butler's most recent starring roles were in the biker-turned-missionary biopic Machine Gun Preacher and Ralph Fiennes' Coriolanus, which opens next month. He recently wrapped the sports comedy Playing the Field, and is currently shooting the surfing picture Mavericks with Jonny Weston.