Hugo's Asa Butterfield Will Star In 'Ender's Game'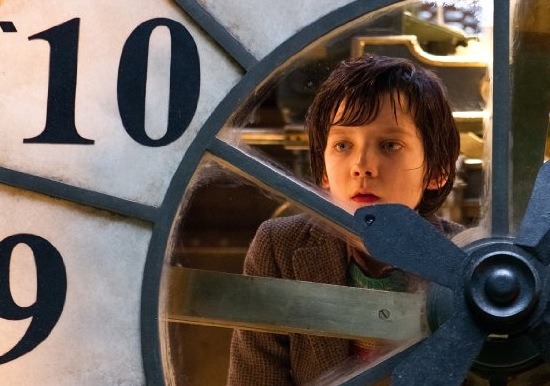 It's not a bad week to be 14-year-old Asa Butterfield. He's the star of a brand new Martin Scorsese movie, Hugo, that hits screens in less than a week and he's just landed one of the most coveted child roles in recent memory. He'll play Ender Wiggin, the child prodigy, military leading star of Ender's Game directed by Gavin Hood. Read more after the jump.
Deadline first broke this huge casting news, which is another major step after Summit set a March 15, 2013 release date for the film a few weeks ago.Ender's Game, a book by Orson Scott Card, is my favorite book of all time and I know I'm not the only one. The story is about a future where genius kids are sent into space to train as the military leaders of tomorrow. One of those boys, Ender, stands out from the rest despite being so small. He ends up leading a group of his peers in zero gravity training battles and, eventually, in simulated video game type wars against humanity's enemies, the Buggers.
Gavin Hood (X-Men Origins: Wolverine, Tsotsi) wrote and will direct the film which will be produced by Roberto Orci and Alex Kurtzman (Transformers: Revenge of the Fallen, Star Trek). We've written about its long, troubled development for some time. It's pretty insane that it's finally happening.
Besides starring in Hugo, Butterfield was also seen in The Boy With the Striped Pajamas and Son of Rambow. Though he's a little old to play the part, he's closer in age than I was worried Hood and the studio would go. Hopes are high. The role of Ender wouldn't be easy for a seasoned adult to play but hopefully Butterfield is up to the task.
What do you think of this casting? Is there anyway Hood can pull this off?