Kirsten Dunst Joining Mark Ruffalo And Billy Crudup In 'Red Light Winter'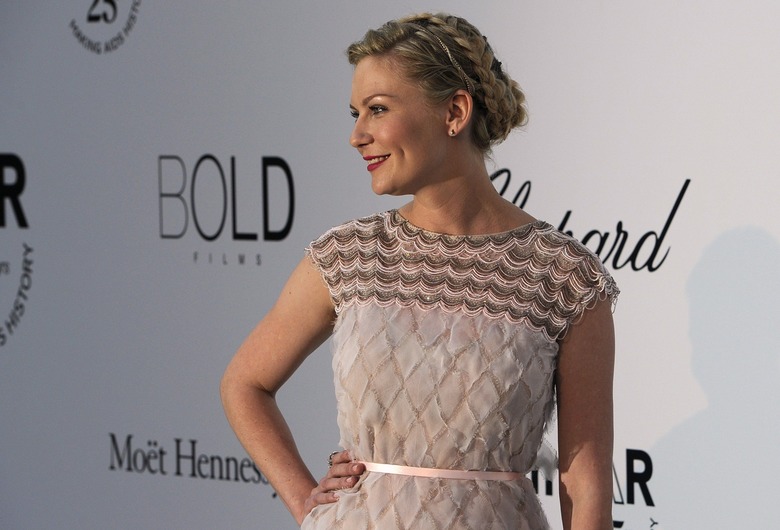 This past spring Mark Ruffalo said that he was looking at a role in Red Light Winter, a film based on the play of the same name by Adam Rapp (The L Word, Winter Passing), and a movie that would be brought into the world by Scott Rudin, the producer whose taste tends more genuinely toward the literary than almost anyone else working in the US right now.
Ruffalo told The Playlist "it's the story of a writer and his best friend, and a kind of crazy love triangle they get into," and more specifically the play is about two thirty-something friends who fall for the same prostitute in Amsterdam. Ruffalo and Billy Crudup play the friends, and now Kirsten Dunst will be their shared obsession.
Speaking to Anne Thompson in a video interview, Dunst said, "It's a play, it's called Red Light Winter, and it's with Mark Ruffalo and me and Billy Crudup...and I get to play a prostitute," adding that last note with a wicked, strange grin.
Rapp will direct the film from his own script adapting the play. We don't know if details have been changed, but the premise and cast are interesting enough to get me interested. Here's a bit about the play:
It's totally familiar but dreamlike at the same time," observes one American of Amsterdam's notorious Red Light District in the stunning new work from Adam Rapp. Escaping their lives in Manhattan, former college buddies Matt and Davis take off to the Netherlands and find themselves thrown into a bizarre love triangle with a beautiful young prostitute named Christina. But the romance they find in Europe is eventually overshadowed by the truth they discover at home. Written with an unflinching poetic beauty, Red Light Winter is a play of sexual intrigue that explores the myriad and misguided ways we seek to fill the empty spaces inside us.
Red Light Winter will shoot in January.