Jason Segel And Kermit The Frog Beg Amy Adams To Star In 'The Muppets'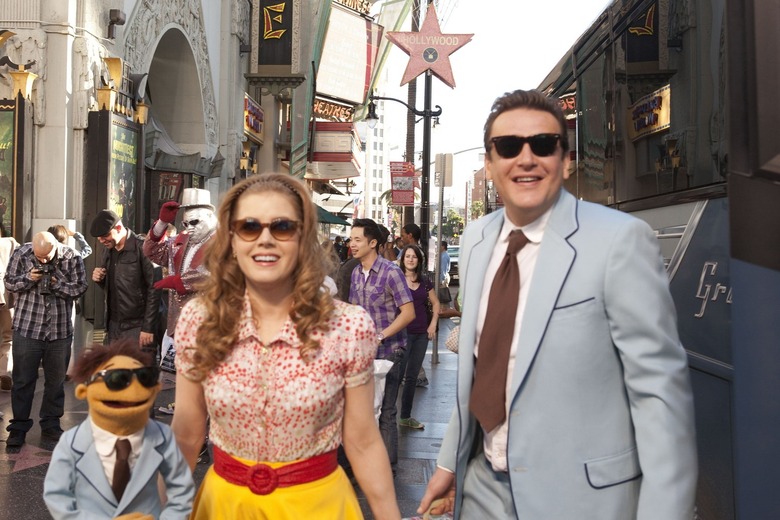 As the magnificent movie The Muppets gets ready for release on November 23, one of the best behind-the-scenes stories centers on writer, producer and star Jason Segel creating a video with Kermit the Frog asking Oscar-nominee Amy Adams to play the female lead in the movie. When /Film talked to Amy on set, she spoke about the video:
This is something I grew up with and was in love with. When I heard they were doing a new one I was really excited. Jason sent me a DVD where he and Kermit were inviting me to be part of The Muppets. It was really cool. Once Kermit asks you to do something it is really hard to look at him and say, 'No.' So I was hooked.
Up until now, though, no one had seen the message. But Deadline got a hold of it. Check out the video and some early thoughts on the movie after the jump.
A big thanks to the gang at Deadline for getting this great exclusive. Unfortunately, they don't have an embed so click on the image to see the video.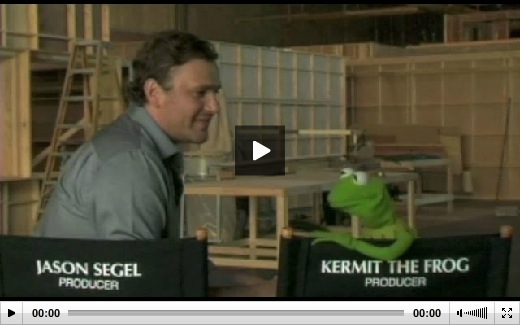 I saw The Muppets last night and, if you follow my Twitter, you saw that I absolutely adored it. More than any movie this year, it's wholly entertaining, sweet and funny. There's plenty of sharp humor for the adults, some nice character stuff and a lot of just stupid, smile-enduing Muppet antics. It's really and truly the total package when it comes to a family friendly, make you happy, unabashedly predictable and sappy Hollywood entertainment. You can chalk some of that adoration up to nostalgia, of course, because the film does have a few, minor nit-picky issues (short changed Muppets, over abundance of storylines, etc) but those things melt away with all the good will and fun the film provides. It's so good, in fact, that it almost makes you forget about the Toy Story short, Small Fry, that's in front of it. On its own, that movie is almost worth the price of admission.
With all that in mind, it's really nice to see this video sneak peak into the film's genesis. Are you excited for The Muppets?