Warner Bros. Rumored To Be Searching For 'Man Of Steel' Sequel Writers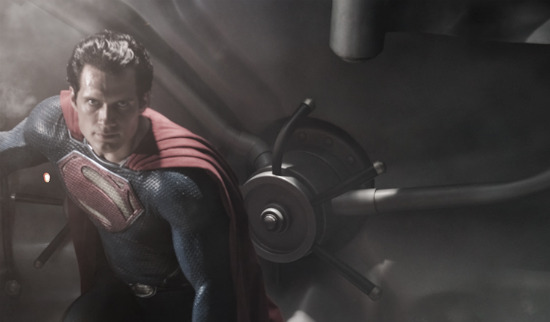 As Zack Snyder is hard at work once again making us believe a man can fly, rumor has it Warner Bros. is already flying towards a follow up. Man of Steel, Snyder's Superman reboot starring Henry Cavill, Amy Adams, Michael Shannon and Russell Crowe is still filming in Vancouver aimed at a June 14, 2013 release date. One site is reporting executives are so happy with the results, they've put together a list of writers to tackle a sequel. The list, reportedly, includes Steve Kloves, Travis Beacham and Lawrence Kasdan. Read more after the jump.
The site who first reported this rumor is Think McFly Think (with a hat tip to The Film Stage). Inquiries to Warner Bros. for comment have not been returned as of publication.
Having a studio hire someone to write a sequel before its predecessor is released is nothing new. It happened on Real Steel, The Girl With the Dragon Tattoo and several others. So the fact that Warner Bros. could potentially be looking for someone to write this film now makes sense. They've already had to make one adjustment to its release date so, if it's a hit, the sooner they can pump out a sequel the better, especially with no more Harry Potter or Batman films coming out.
All the names make sense too. Kloves is a go-to guy at Warner Bros. having written the bulk of the Harry Potter films and the new Akira. Beacham also has a film in production at Warner, Guillermo Del Toro's Pacific Rim, and also did their Clash of the Titans. Lawrence Kasdan, of course, needs no introduction as he wrote Raiders of the Lost Ark and The Empire Strikes Back among others. The screenwriter is currently working with Alex Proyas on Paradise Lost which, as it's being produced by Legendary, will also likely end up being a Warner Bros. film.
So all of these rumored pieces fit. Does that make it true or does it just mean whoever started the rumor picked believable players? Time will tell.